We've been making ALOT of fall wedding cakes lately and we're really excited to share a few photos of them because it's one of our favorite themes.  The fall leaves are so colorful and elegant on a tiered wedding cake.
The first is perfect example of how simple leaves can be so elegant.  The leaves are all made from our marshmallow fondant so they are as equally delicious as they are pretty.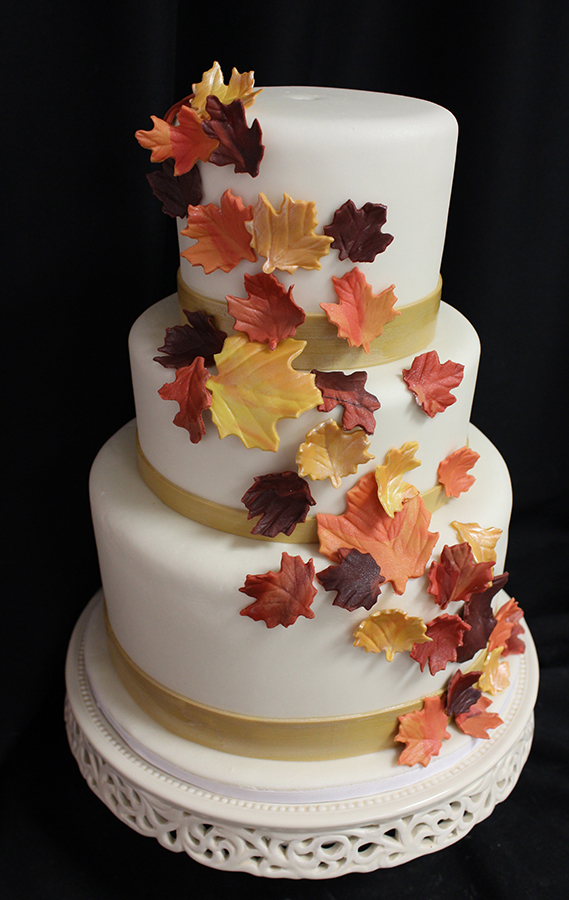 A couple who loves cats got married and they sent us a photo they had of an illustrated bride and groom cat couple.  We re-created the cats from their photo into 3D sugar figurines.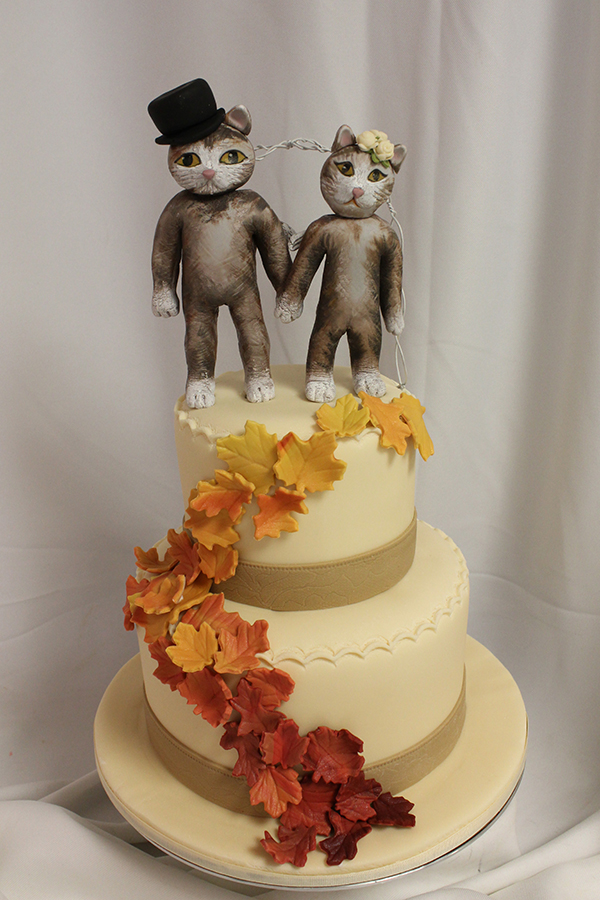 This one's a bit more traditional but still incorporating fall colors into the mango cala lilies which are all made of sugar .  The golden brown ribbon was made to match the color of the sashes worn by the bride and groom and their attendants.