Are you sad that winter has stolen all the leaves from the trees?  Do you miss the reds of fall and the greens of summer?  Here at Oakleaf, it is spring year round as we hand sculpt sugar flowers for our custom cakes.
Most of our sugar flowers are sculpted out of a mixture of fondant and gumpaste.  The petals are created one at a time onto wires and then hung to dry.  Once they have dried, then they are assembled into the full flower design.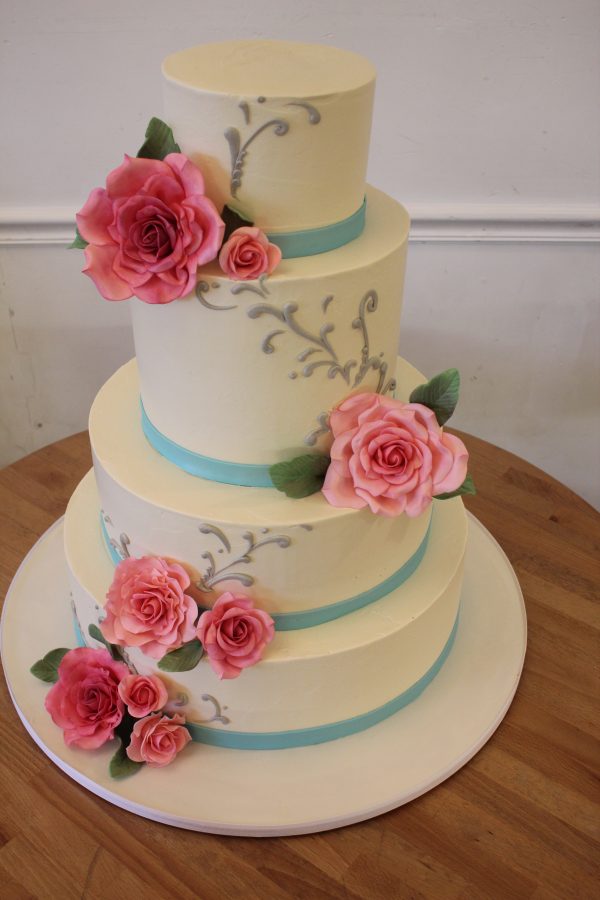 Sugar succulents have been especially popular this year.  We use a mixture of airbrushing and petal dusting to give them a realistic glow.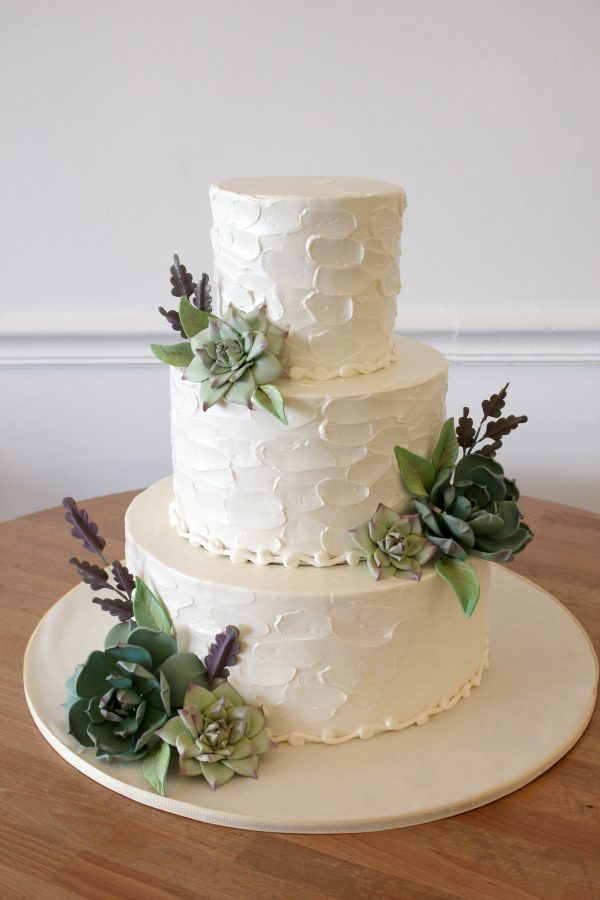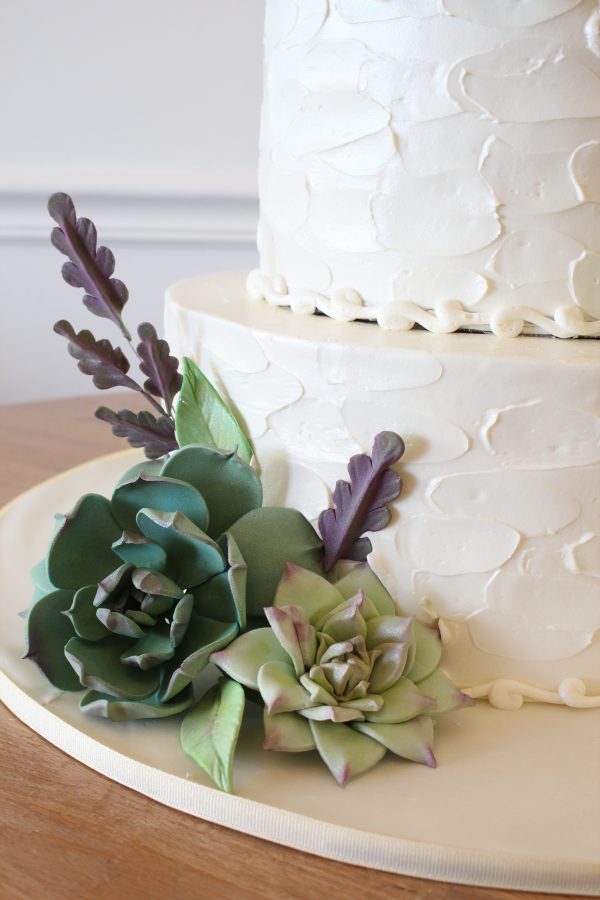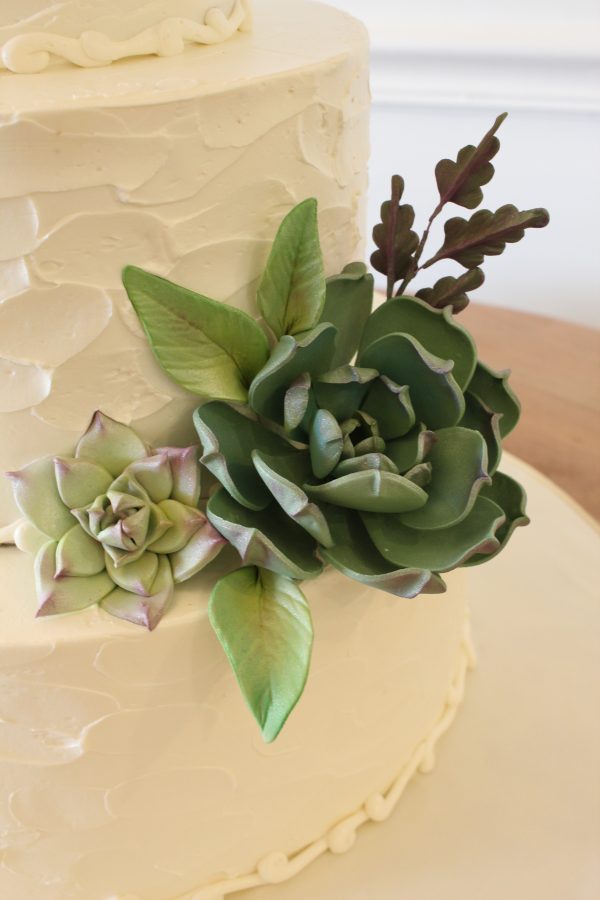 Irises and orchids are textured using a small round tool and then painted to get all the detailing. Sugar flowers will last many years but the color will fade over time.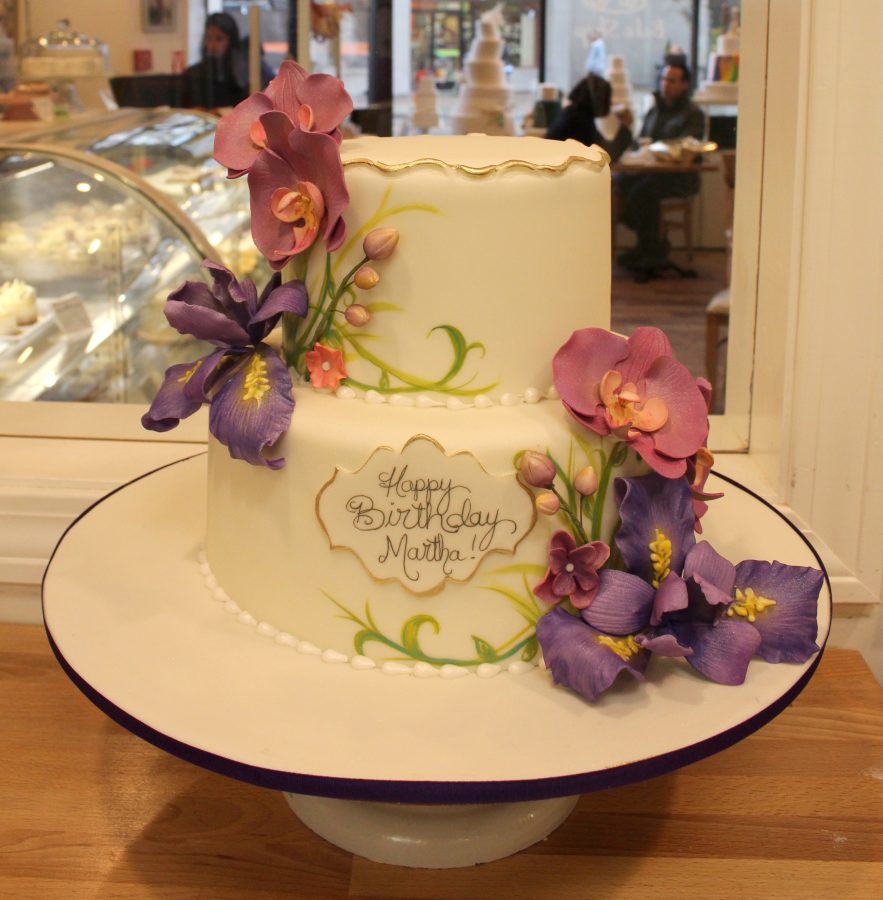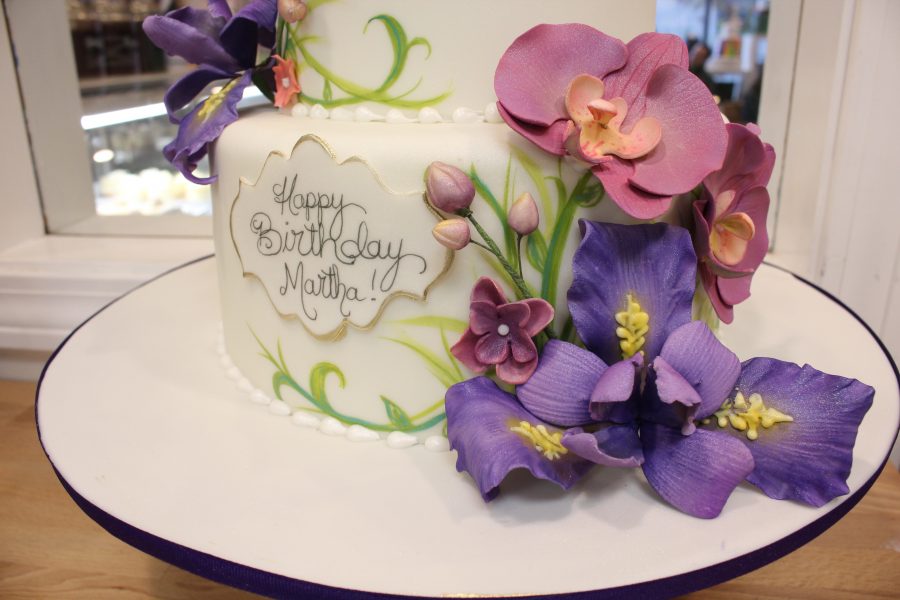 Interested in learning how to make some of these beauties? We have a sugar flower class several times a year. Check out our most up to date classes: http://learn.oakleafcakes.com/classes.