Tune in to Food Network's newest cake competition show, Duff Till Dawn, on February 26th at 10pm to watch us compete for the coveted golden whisk!  Duff Goldman, our favorite cake idol ever, is the host of the show in his own cake studio in Los Angeles.  We compete against one other team of amazing cake decorators with 3 judges deciding our fate.  The theme of our show is: "Outer Space Cakes"
'Blast off with Duff Goldman and crew in an afterhour's space odyssey cake battle. While guest judges Kevin Smith and Elena Fox look on, Amanda Oakleaf shoots for the stars with a gravity defying confection and Avalon Yarnes phones home with friendly glowing aliens. Can these teams finish before the sun rises on our puny blue planet?'
Want to learn more about the new show Duff Till Dawn? 
Here's Duff explaining the concept behind his new show.
Here's a lovely write up of us in this Sunday's Boston Herald.
Our finished cake!  We designed it all to fully balance using gravity, without any glue or screws.  The spaceship design is inspired by those balancing bird toys that balance from their beaks on the tip of your finger.  That's exactly what happens here, the space ship's nose balances on a divot on the top of the planet's rings.  The ring is a single piece of wood that simply wedges into the wooden circular base.  The planet is made 1/2 of cripsy cereal and 1/2 of cake and simply rests into notches in the ring.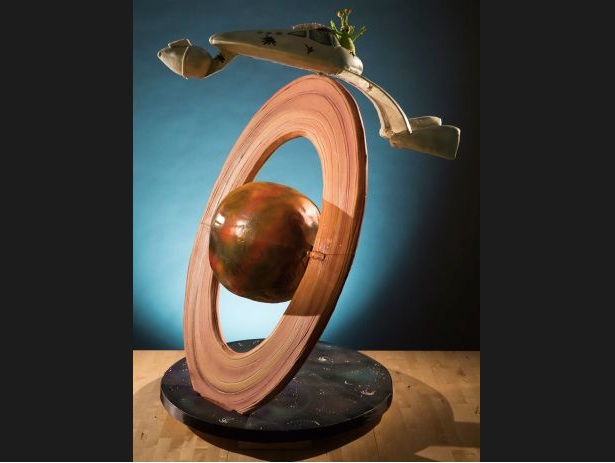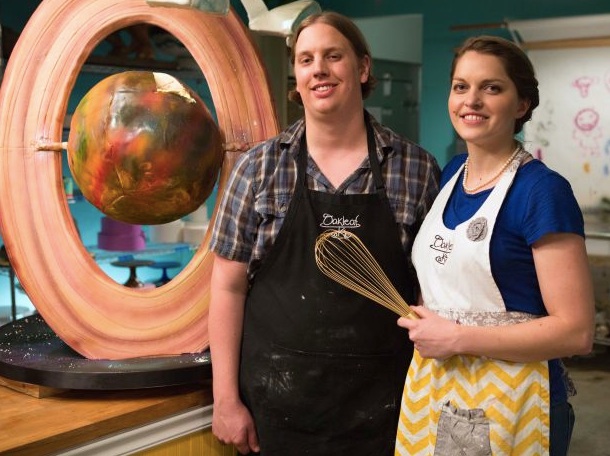 Above photos courtesy of Food Network.
Tyler and I with Elena Fox, cake decorator from Ace of Cakes, and Duff Goldman at his Charm City Cakes West location. (I know, I blinked : )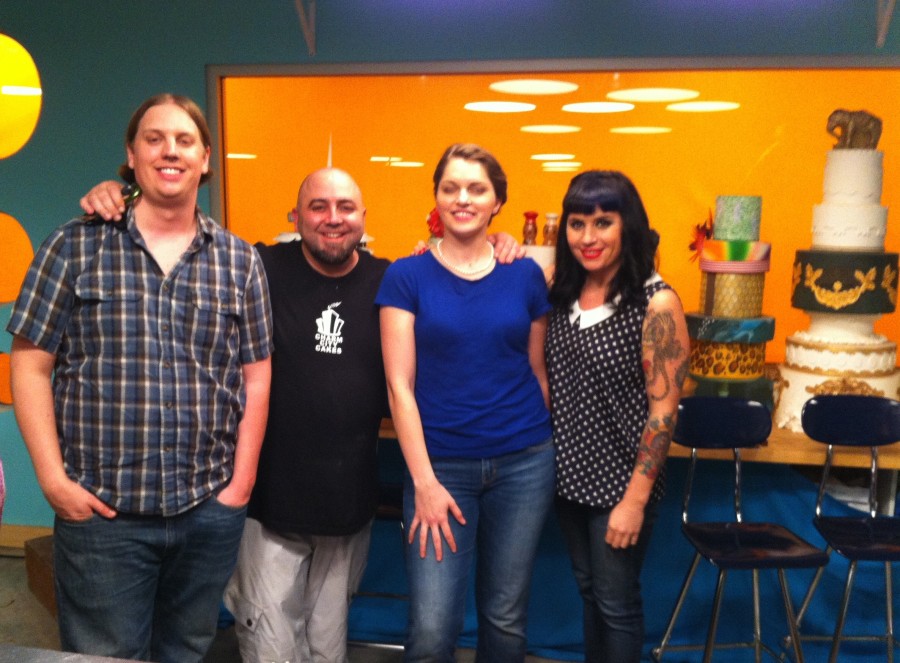 Here's the front of their cake studio where the filming took place.  Duff has such a cool shop and is was super exciting to hang out and make cake there!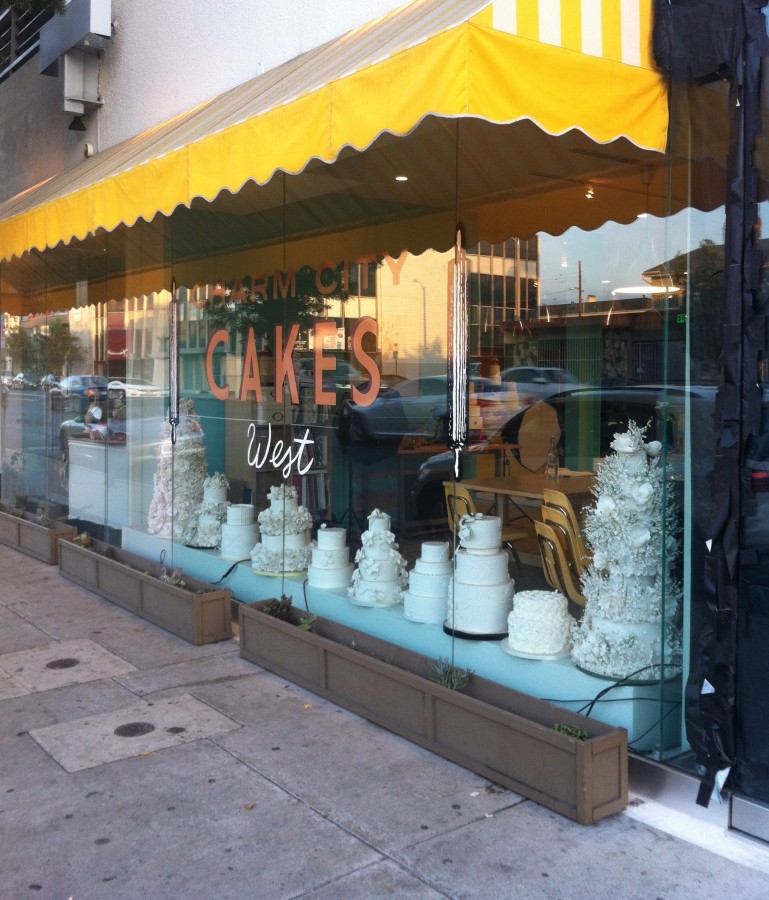 Stay tuned for an update to this blog post after the episode airs for more pics of our finished cake!