There's an overwhelming amount of inspiration available for wedding cakes these days, especially for cakes.  The question is how do you translate that inspiration into a unique cake design to wow your guests?  That's where your cake artist, yours truly, comes in.
Sometimes the simplest way to approach a cake design is to bring your inspiration to your cake consultation.  As cake decorators, we're visual people so as soon as we see something you're using in your wedding; invites, color swatches, dress pics, vintage floral plates etc. we can right away imagine how that can translate into cake.  We will either sketch this out on the spot if it's something simple or can send a more detailed and color sketch a day or two later.
Recently Boston Betrothed had a booth at the Boston Public Library Wedding Gala and needed some new cake designs to display.  This was a good excuse for me to whip out this design since they were using vintage floral plates in the table setting.  This was our inspiration shot.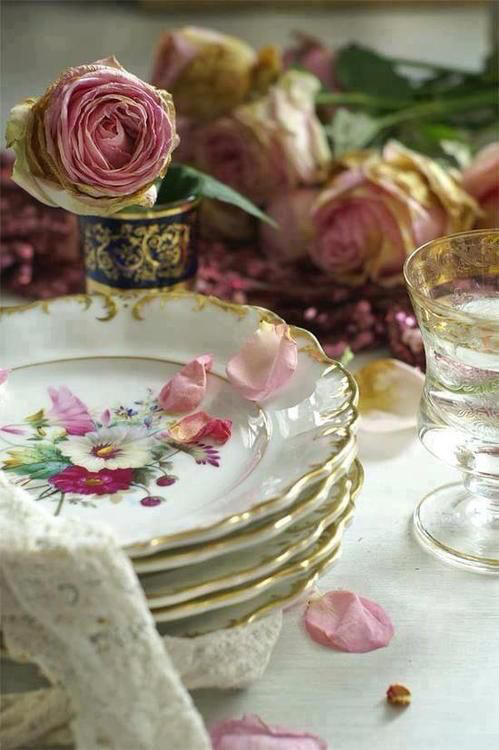 I loved this vintage plate design, with the gold trim so I sketched up a design as a more modern, yet classy square wedding cake.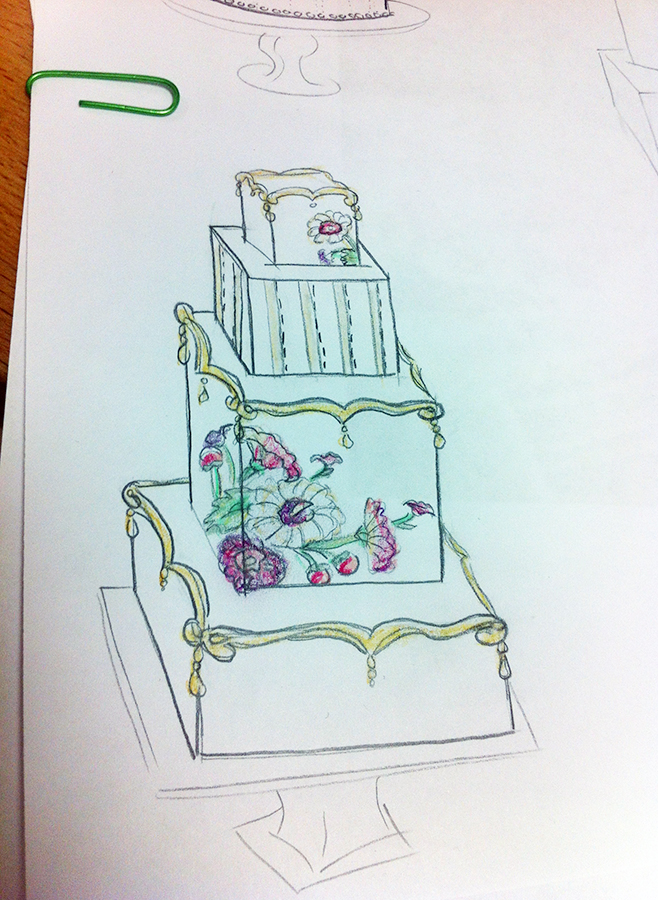 Here's the work in progress.  Painting is just about complete, just need to add the gold trim.  As a Fine Arts 2D graduate who majored in painting it was really fun to get out all the palettes and brushes and do some serious painting.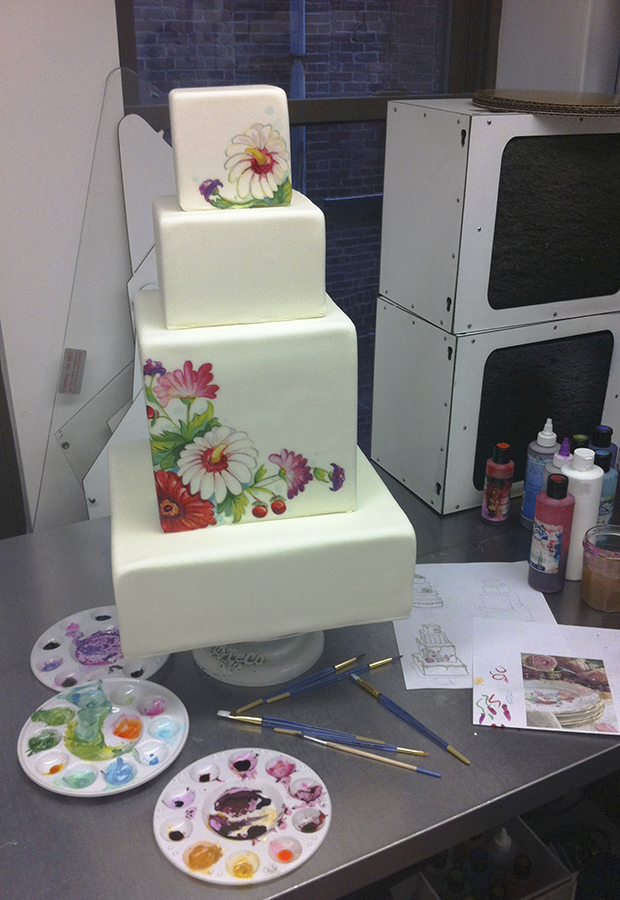 Finished Cake.  All the florals were hand-painted using airbrush color.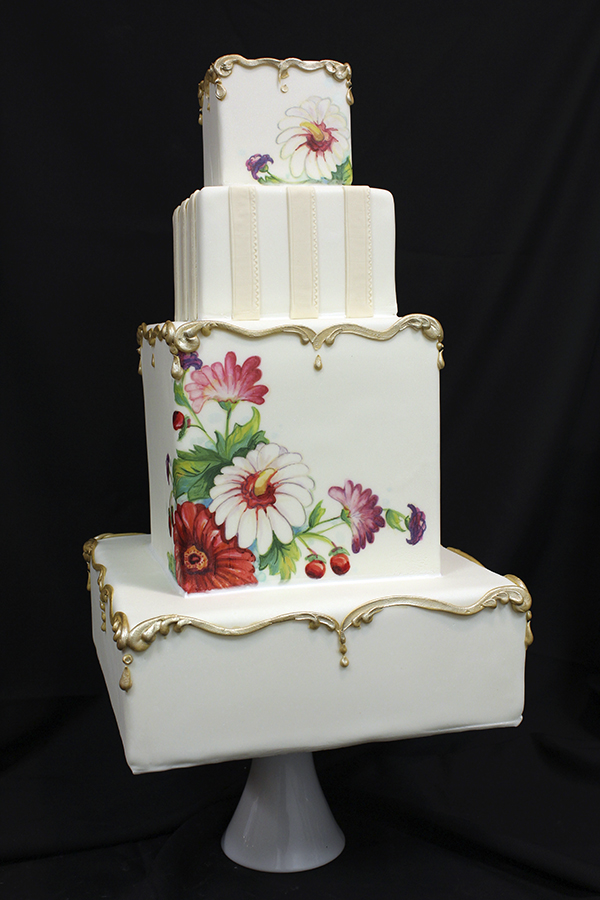 Even though this is a shot of the back of the painted cake you can see how well it, along with our other fabric flowers-inspired cake, fits perfectly with the chosen vintage plates in the table setting.