This trio of wedding cakes was designed for and is on display at the Boston Bridal Lounge on Newbury Street.  The Bridal Lounge is place (more like a wedding library) where engaged couples can go and the wonderful ladies there will hook you up with fabulous wedding vendors who match your style and needs.  We always have one of our cake designs on display there along with samples over the weekend.  Anyone who's newly engaged and completely overwhelmed and unsure of where to start, start at the Bridal Lounge.
Thanks to the Boston Bridal Lounge for this wonderful photo of the cakes in their shop.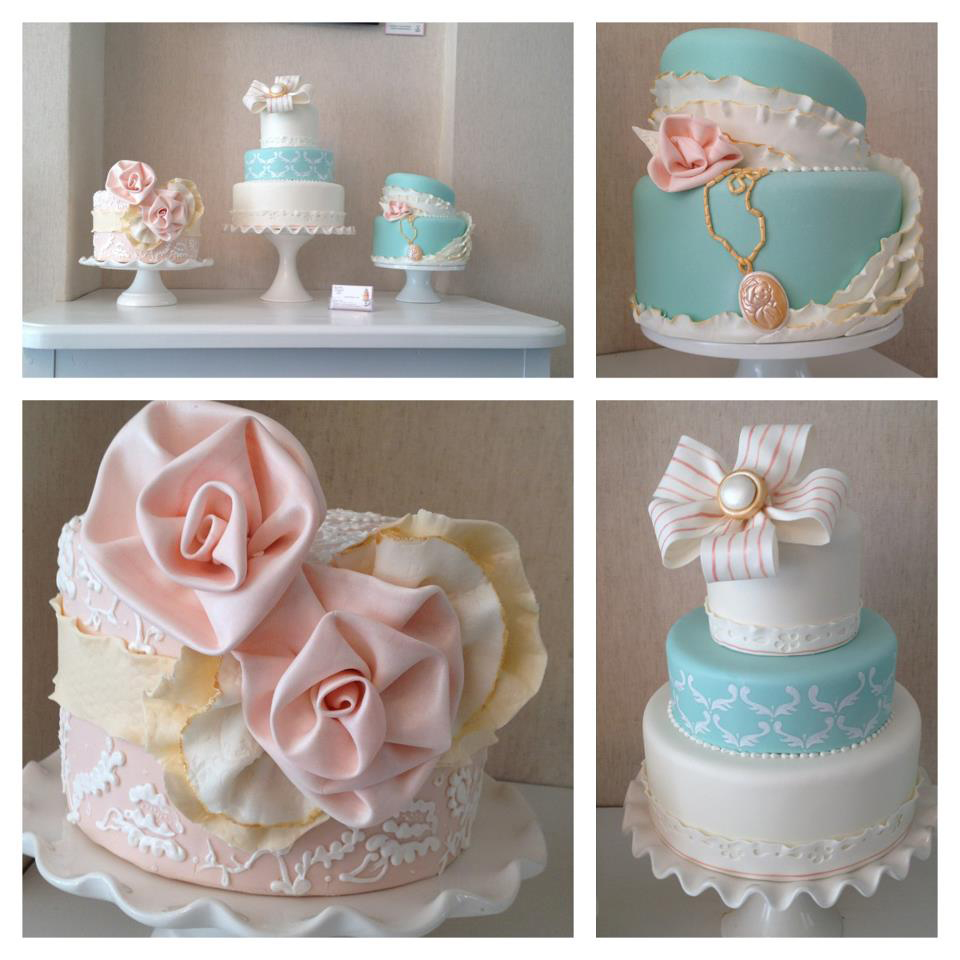 This is the photo we took in our shop.  Far left cake was inspired by lace on a wedding dress.  Middle tier of middle cake has a hand-painted design to match a fabric swatch.  The far right cake was inspired by ruffles and vintage jewelry.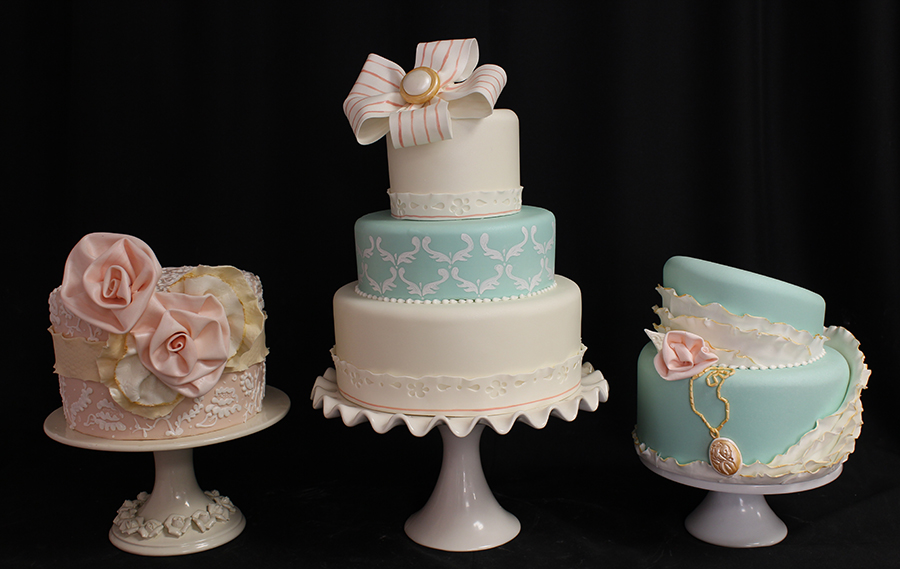 The fun part about these cakes is that they totally go together as a matching set but they also stand alone, each having it's own unique design.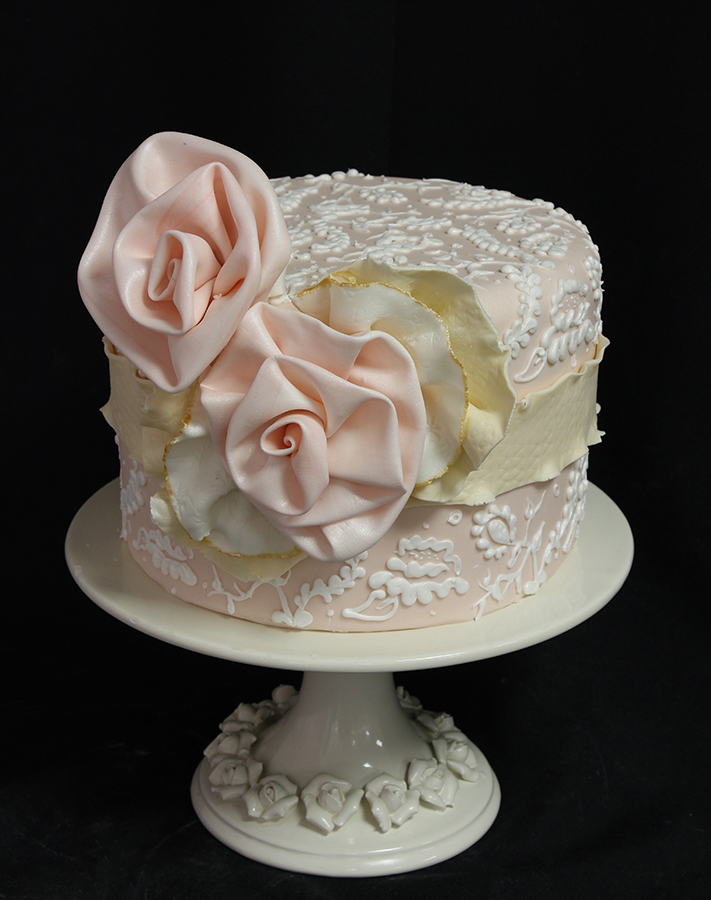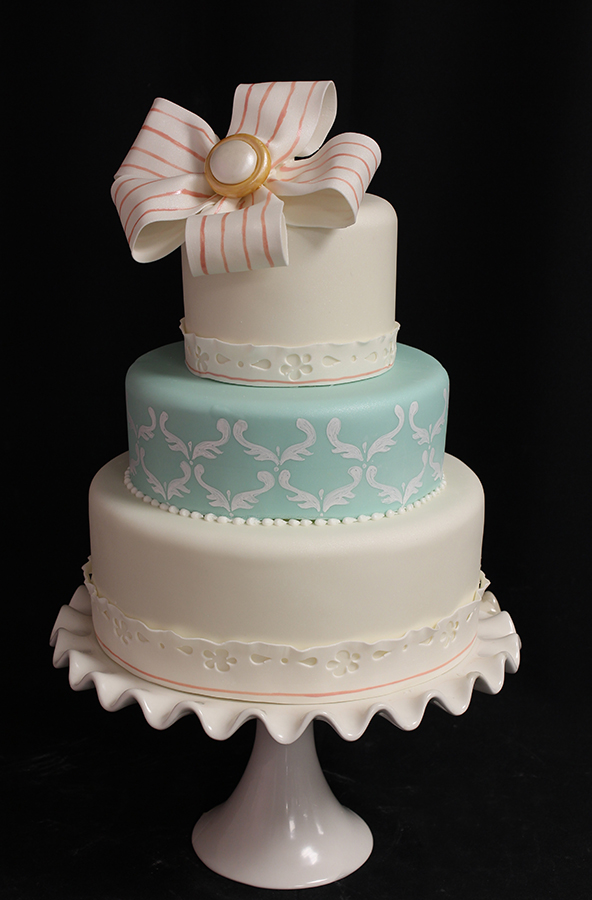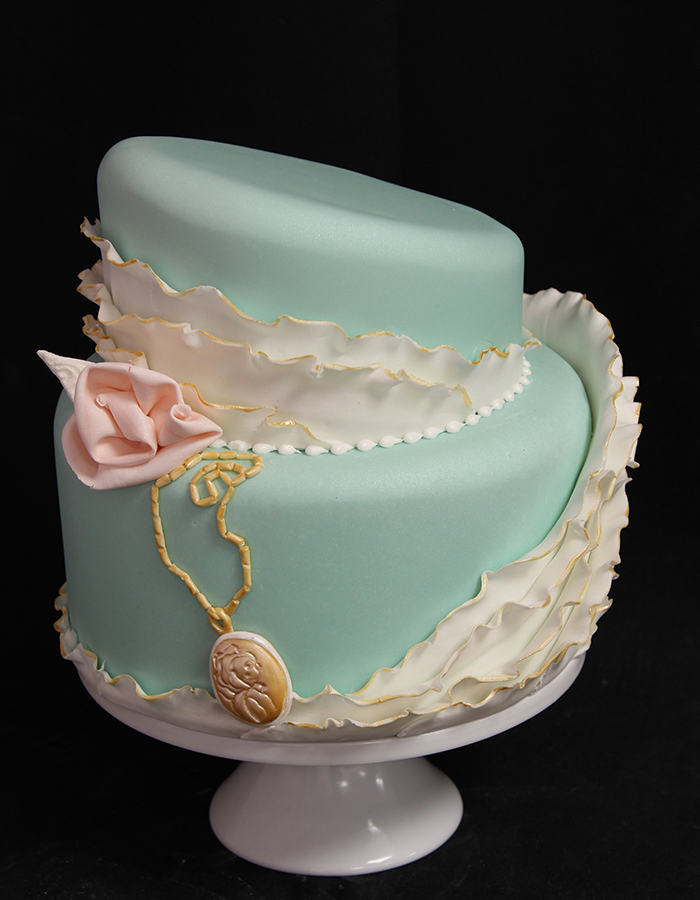 The inspiration for these cakes came from their showcase dinning table which they have decorated in a vintage, chic farm motif.