We've got all the sweets your sweetheart deserves this Valentine's Day.  Gourmet cakes just waiting to be personalized.  Available in Red Velvet, Chocolate and Vanilla frosted in our Vanilla Italian Meringue Buttercream.
A wide assortment of Valentine's edition cupcakes and whoopie pies including dozen roses cupcakes frosted with raspberry buttercream.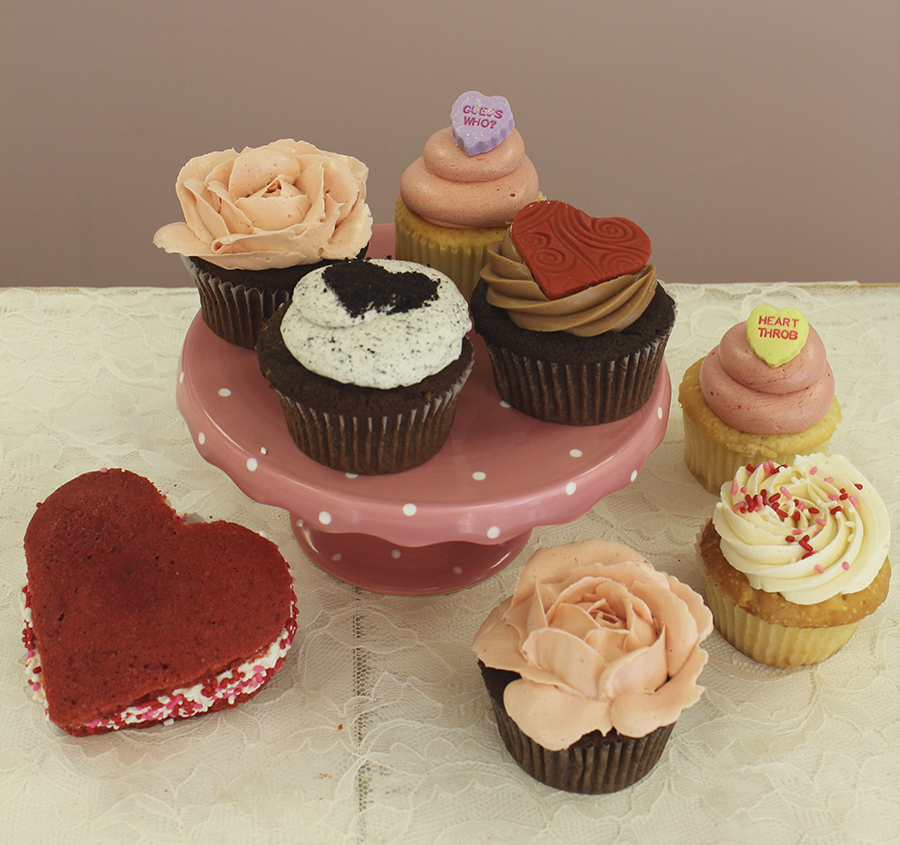 Whoopie Pies!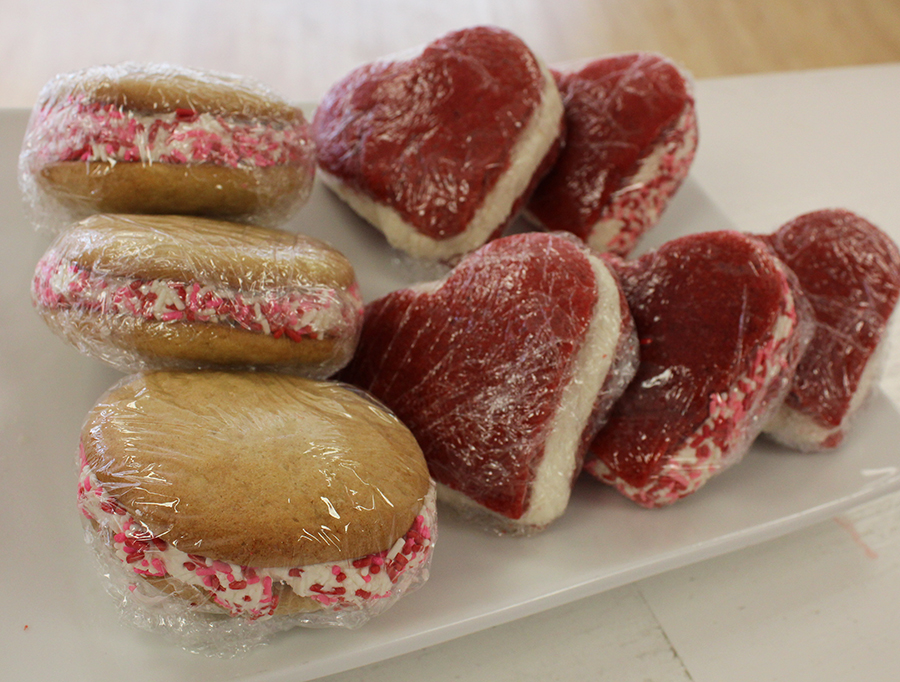 Cherry Valentine cupcakes with candy hearts.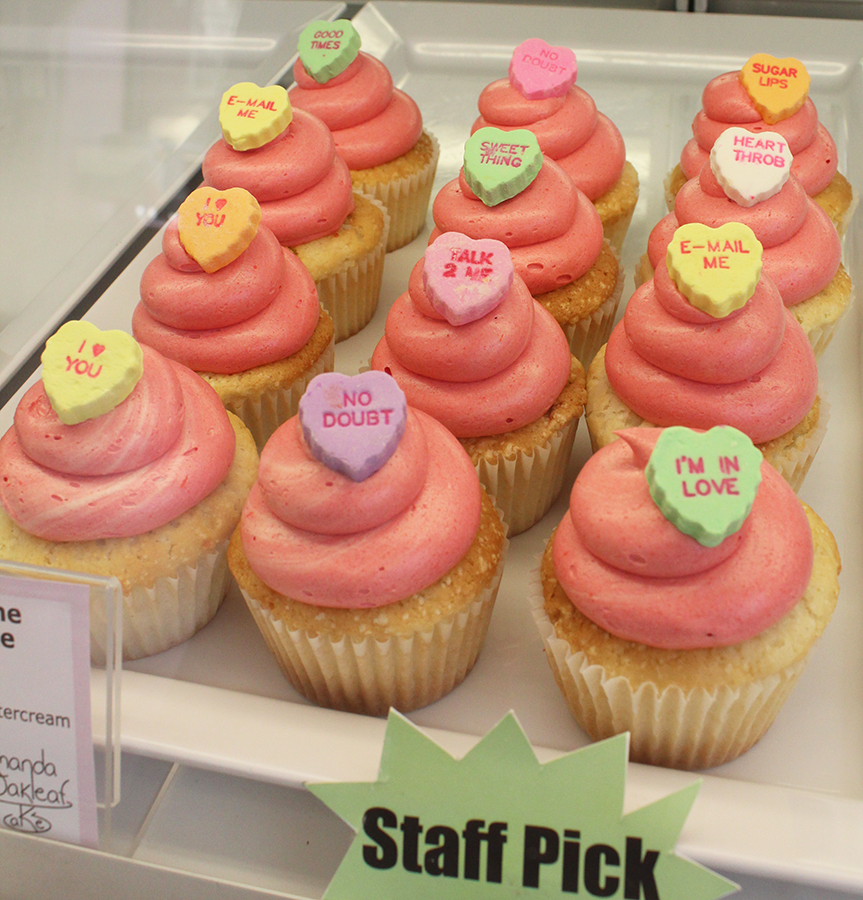 In addition to these Red Velvet Cheesecake Cupcake beauties we also have Vanilla and Oreo cheesecake and cheesecake cupcakes.