With Valentine's Day only a couple weeks away we are now acceotubg pre-orders.  Treat your sweet to some of our freshly baked sweets.
Chocolate Lover's Cheesecake and Red Velvet Cheesecake available in both 7″O and 9″O full size cheesecake as well as mini individual cheesecakes- $28,$48 & $4.75 ea.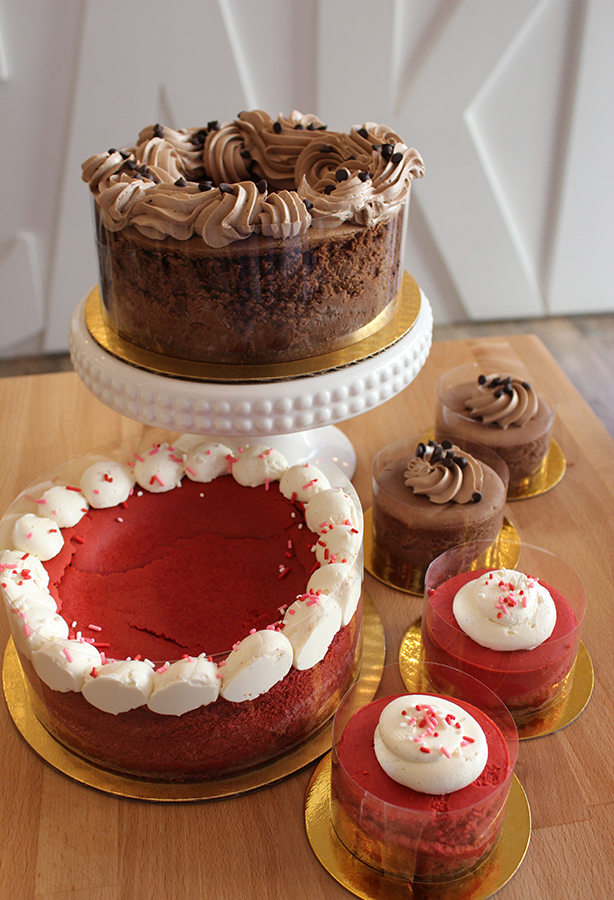 In addition to our regular gourmet cakes we have limited edition heart shaped red velvet cakes; Strawberry Velvet and regular Red Velvet Vanilla – $36 ea.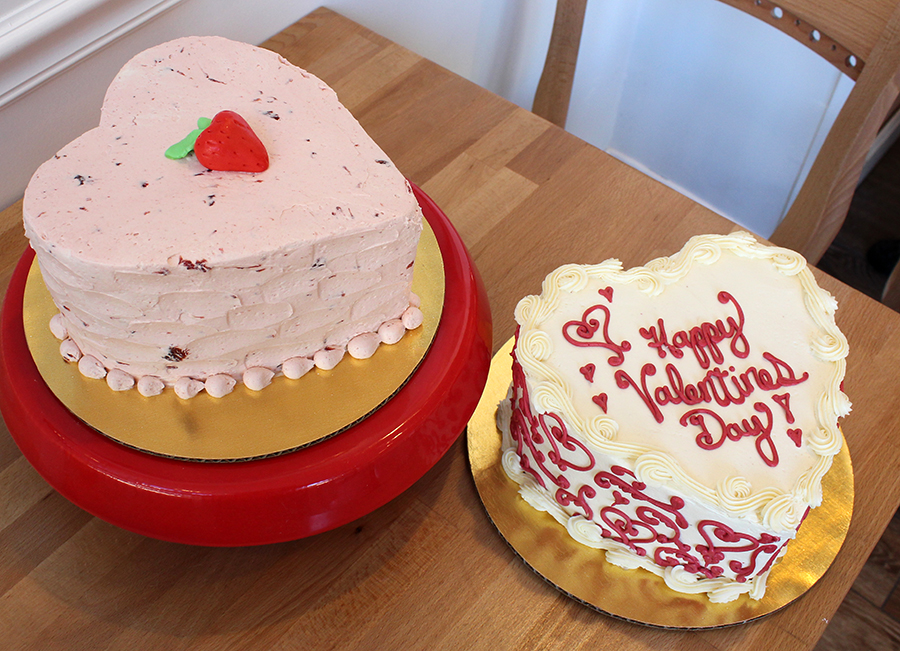 Here's our Valentine's gift box cake.  Available for the same 10-12 servings and $100 price of our designer cakes, available in Red Velvet, Chocolate or Yellow flavor cake.  Valentine's Confetti Cookies are $2.05 ea. and Red Velvet Whoopie Pies are $3 ea.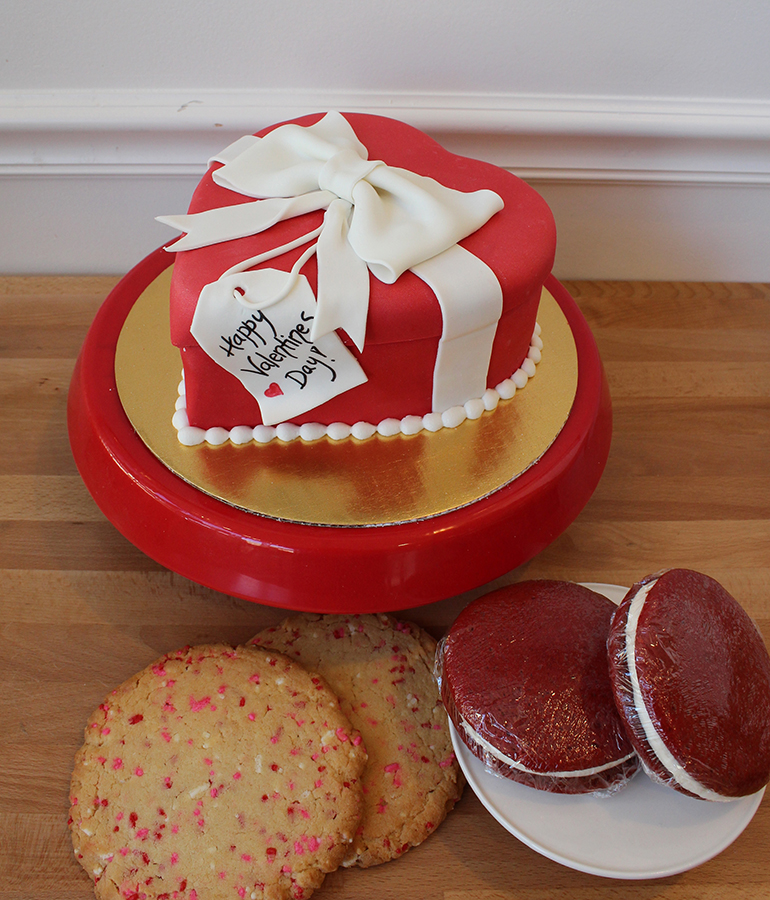 Everyday we have a varied assortment of cupcakes in our display case here are a few of our popular Valentine's Day designs.  Order a dozen of the rose buttercream ones as a fun alternative to the typical dozen roses – $3-3.50 ea.