Since baseball season is in full swing we felt we needed to post about the cakes we've done about the two most rivaled teams of the game.  The Boston Red Sox and New York Yankees.
First off, for our home team, the Red Sox.  Yes, this cake is bigger than the next because we're slightly partial : )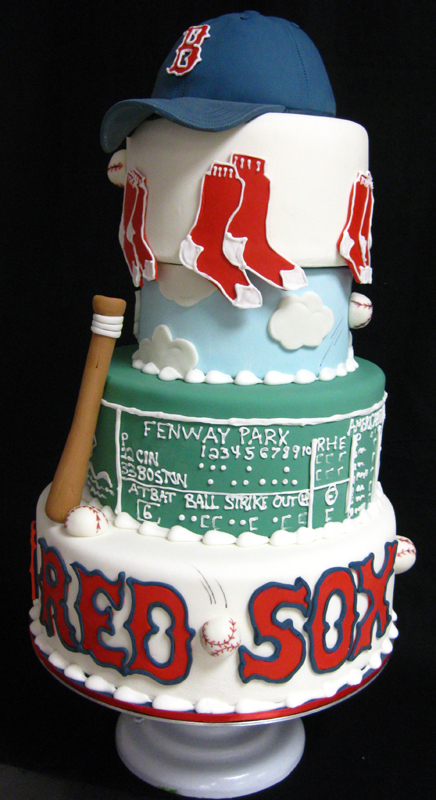 Next is a Yankees dedication cake, pinstripes and all.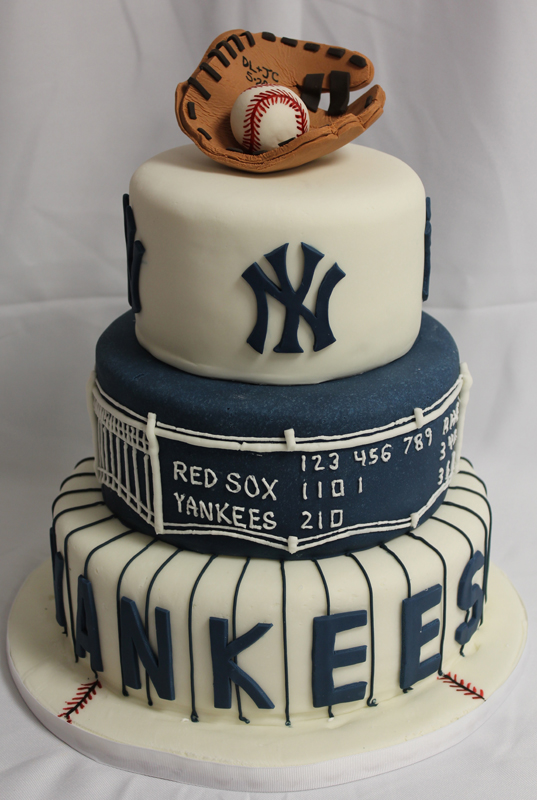 And lastly, if you must compromise, here is a wedding cake where the bride and groom (and even their families) were hard-core fans of each team.  You'll notice that each team, after careful planning, received no more decorations than the other team.  Just to be fair of course.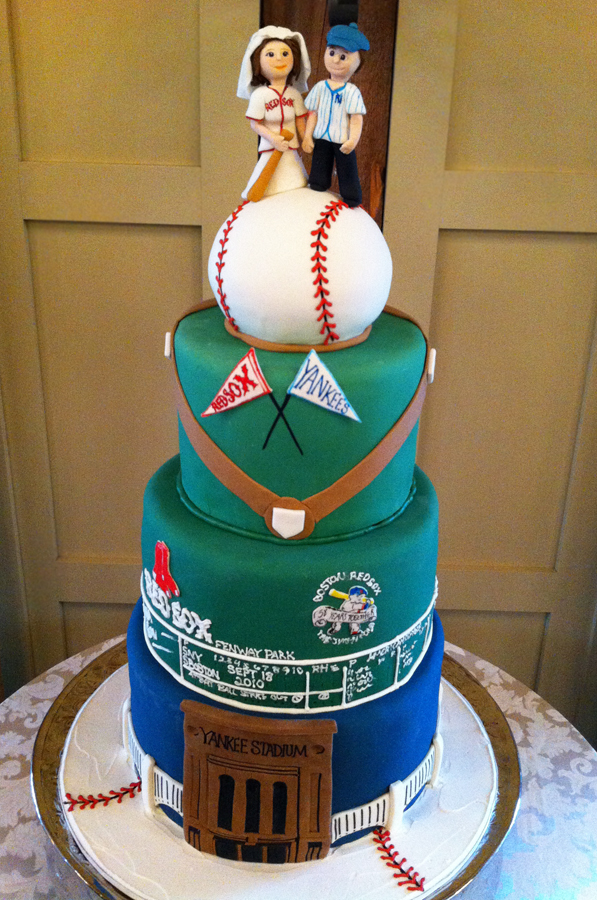 GO SOX!