We've been having the most fun with our latest cake design.  Arctic and antarctic creatures co-existing on their very own ski slope.  To give an idea of scale this cake stands about 2 1/2 feet tall.  All decorations are made of sugar, royal icing, fondant and gumpaste.  The ski lift supports are not edible but they are covered in sugar : )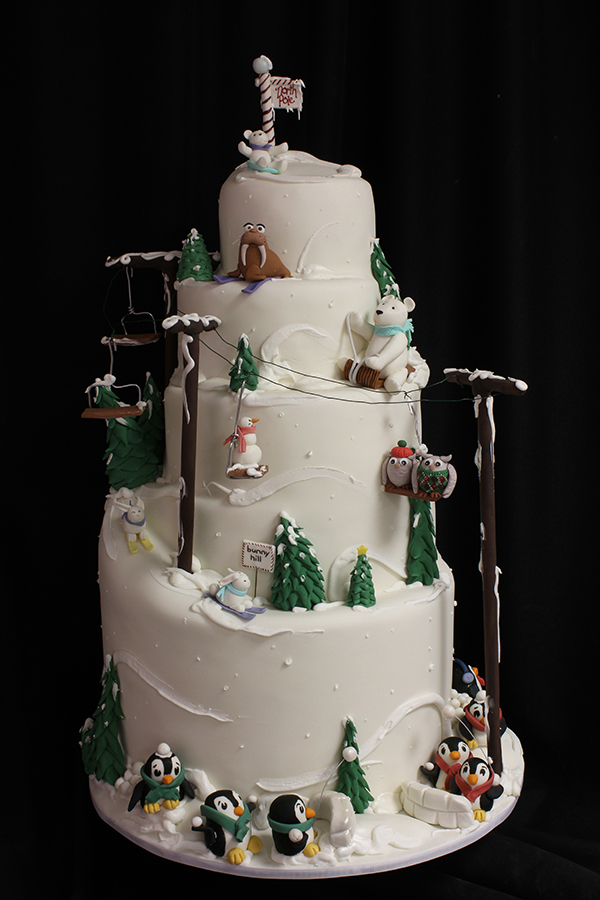 Here's some close-ups of the cuddly animal figurines that are all hand sculpted out of fondant and gumpaste.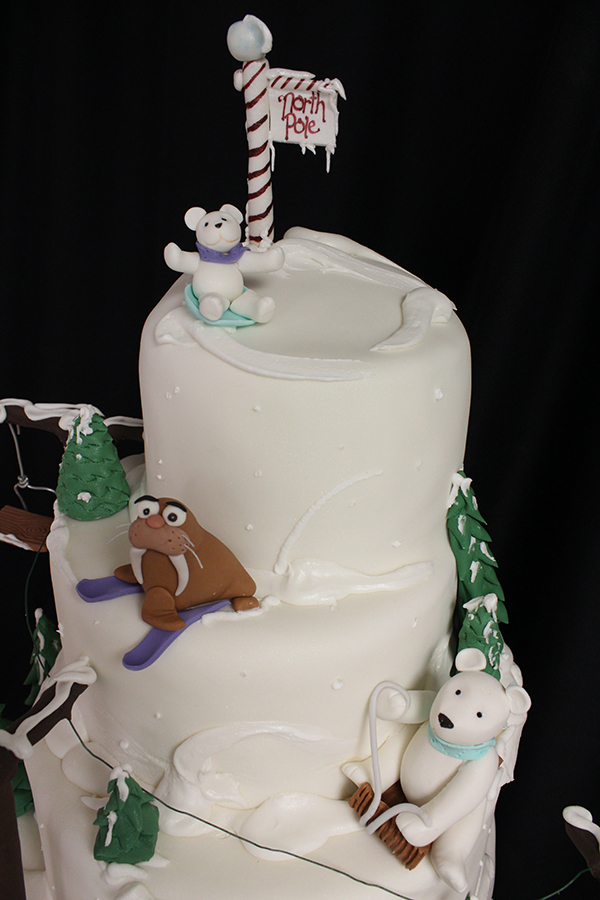 Penguin snow ball fight!  I'd say the green scarves are winning.