We thought we'd spread a little holiday cheer this year in the form of cheesecake.
Purchase a cheesecake for dessert at your family get-together this holiday and a portion of the proceeds will go towards to donation of a cheesecake to the Lynn Shelter Association, specifically for Veterans where they serve daily hot meals.  Check out their site.
This promotion will run through December 31, 2010.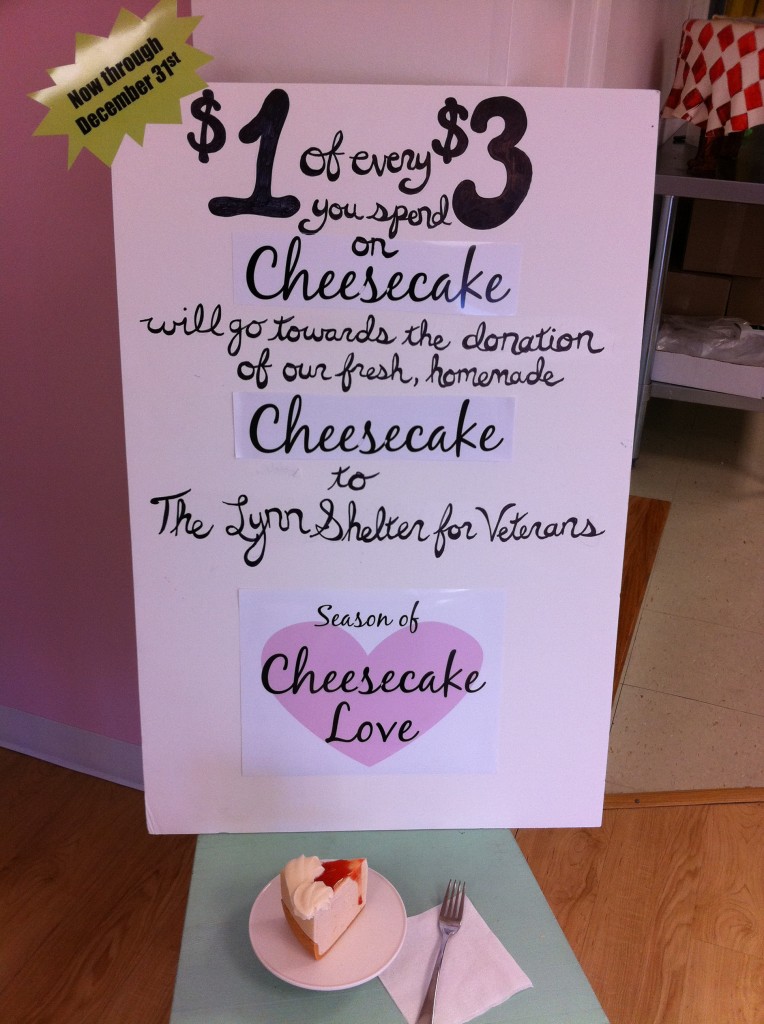 * UPDATE*  We donated a half dozen cheesecakes to the Lynn Shelter last week and they enjoyed them for New Years *
Thanks to everyone who purchased cheesecake this month for helping in our effort to spread a little cheesecake love!