This was one of the most fun cakes I've done.  I got to use the white fondant as canvas and paint the entire cake (with food coloring of course).  This was for a boyfriend's birthday, and yes, blink 182 is his favorite band.  I created the figurine to look like the guy,  he came along to pick up the cake and sure enough it looked just like him (even wearing the same outfit ) 🙂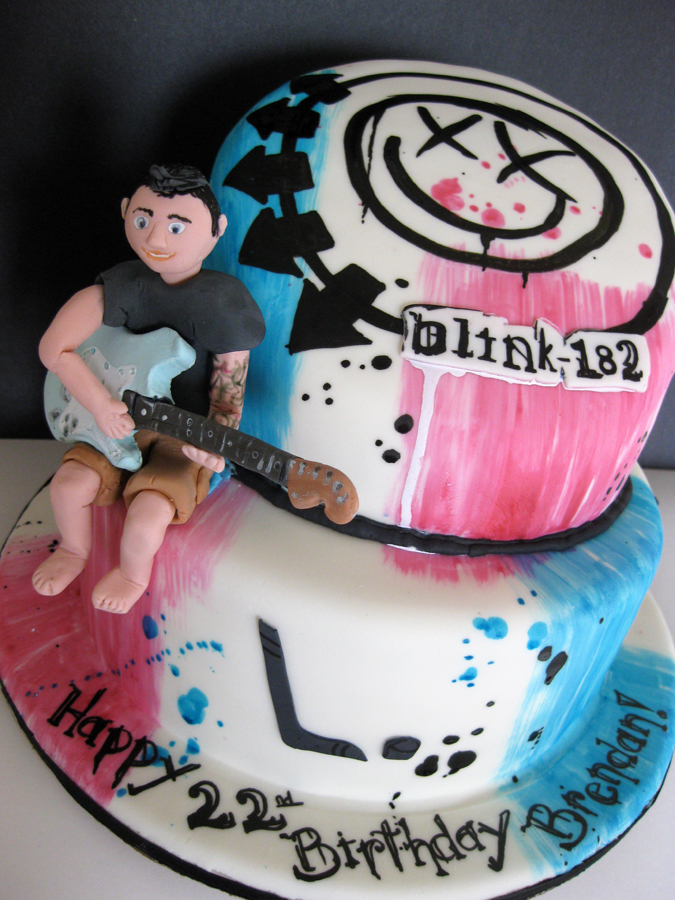 This was a surprise cake for a woman who loves the clothing designer Lilly Pulitzer.  It is a replica of one of her dresses.  The shell design is hand painted.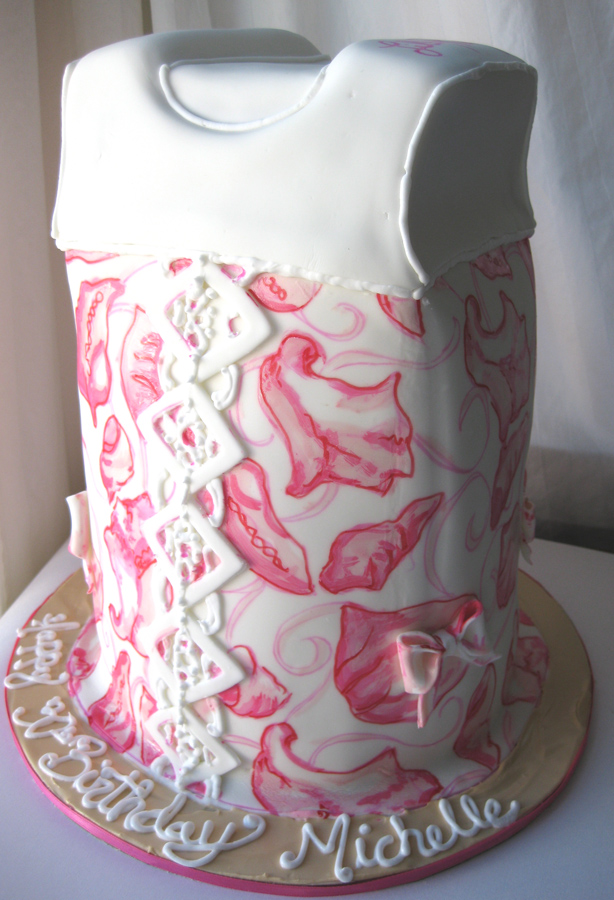 This computer cake involved some of our most complex construction yet.  We built a special base to support the screen, which is made out of cake, and allow it to sit at that angle.  This cake was to commemorate the launch of this company's new website, which I painted on the screen.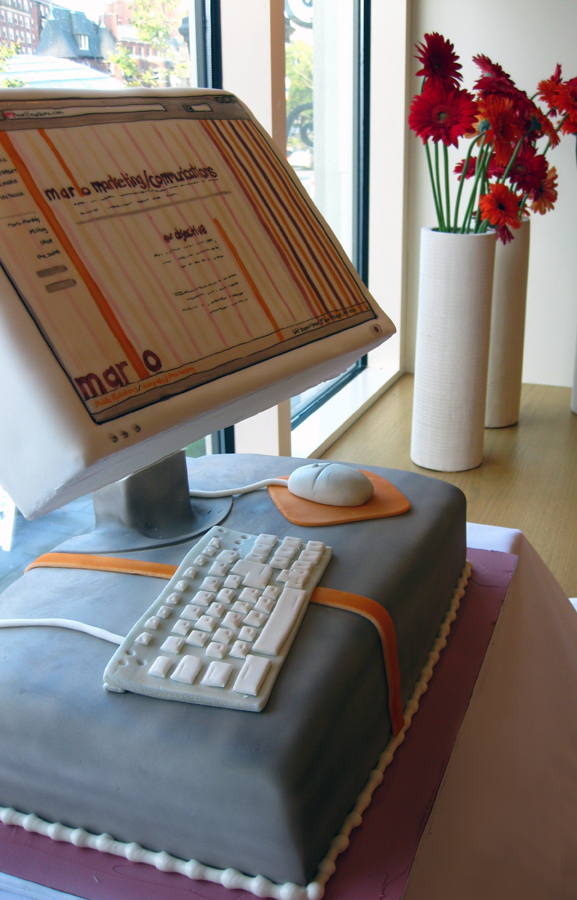 A surprise cake for a boyfriend whose business is the bottom logo, Stayclassy.org and who's a big fan of all the Boston sports teams, (Celtics logo is on back).  It was his 30th bday and the figurine is of him wearing his favorite shirt.  All logos are hand painted.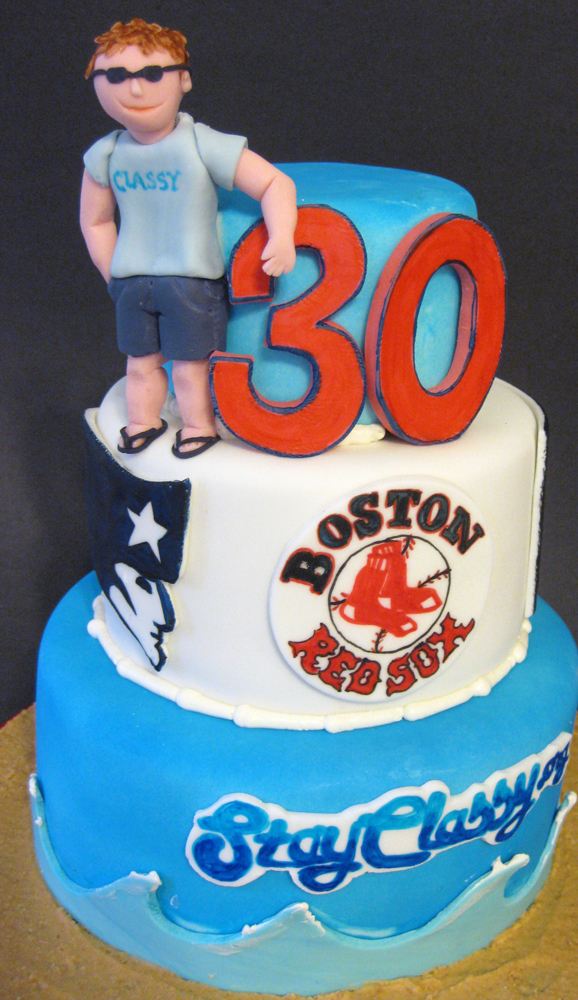 Birthday message written in graffiti lettering on a brick wall.  Notice the evidence got left behind.