Attention all cake making enthusiasts who are looking for the perfect way to celebrate at your backyard cookout this summer!
We recently teamed up with the lovely people at CakeMade to offer an online version of our Sculpted 3D Hamburger cake.  We teach this class in our shop a couple times a year for our more advanced students.  But now, for those of you who can't make it to Boston to take our classes or simply want to hone in on your sculpted cake skills at home, we introduce to you our Sculpted Hamburger Cake Class by Cake Made!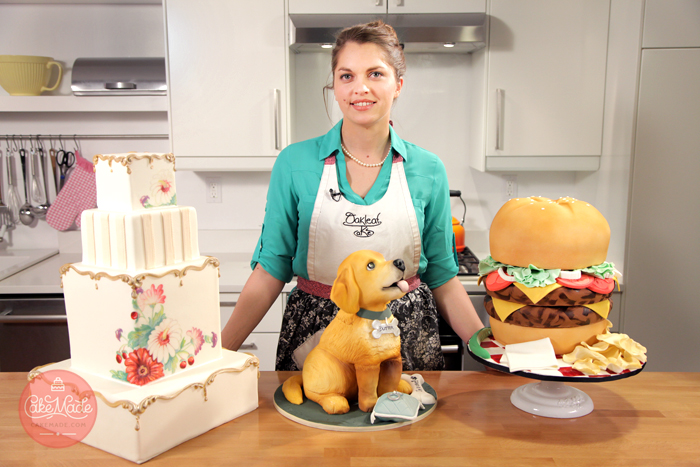 This course has several hours of (beautifully filmed) real-time video instruction on how I put together a hamburger cake starting with the basics of making Italian meringue buttercream and marshmallow fondant up to the more advanced details of how to sculpt and stack a tall cake using supports.  Purchase this class and you can watch and re-watch the series of videos over and over as much as you'd like.  Also available with purchasing the class is a detailed supply list and timeline specific to this cake project.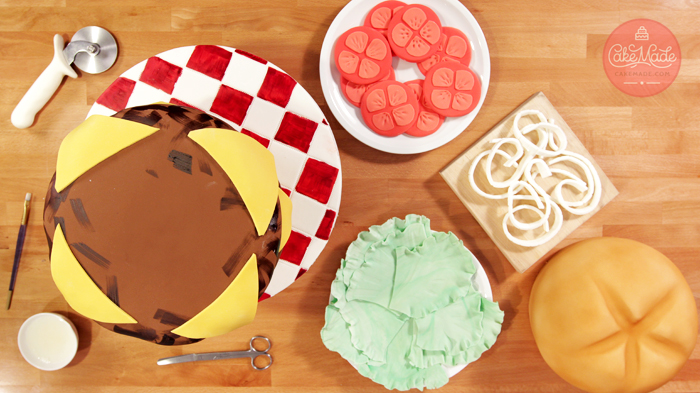 Don't stop with just our hamburger cake check out all the other classes by many of the country's other top cake artists.  So much cake to learn!