Stormtrooper cake progress update! For those of you who haven't heard yet, we are making a life-size Stormtrooper out of cake. It will be on display (and for eating) next week Jan 13th and 14th at Arisia Sci-Fi Convention at the Westin Waterfront Hotel in Downtown Boston.
You gonna want to be there 🙂
Here's a couple photos of our progress so far.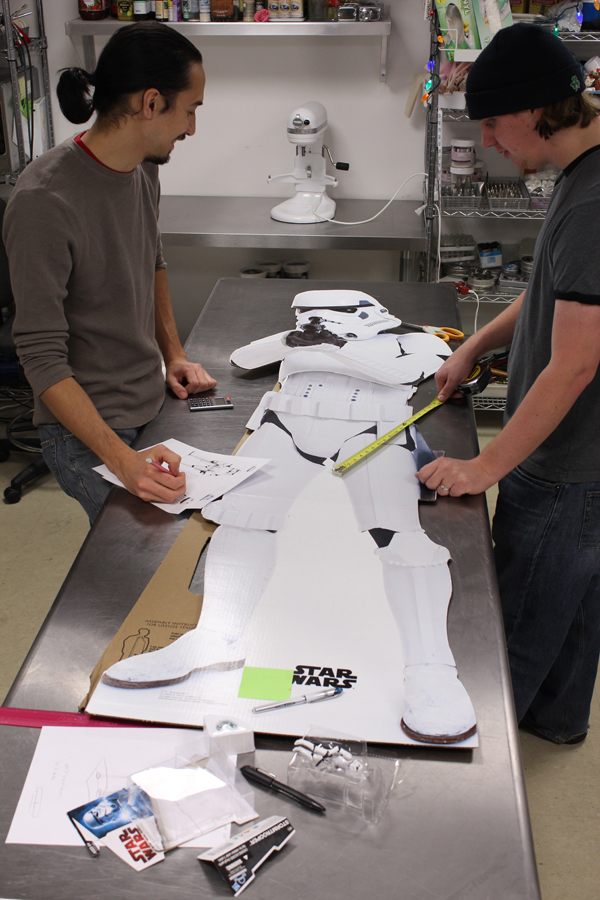 Here is his skeleton so far.