The cakes in this post are recreations of everything special about the birthday boy/girl.  I received a long list of specifications to meet for each of these cakes including everything from their looks to favorite clothes, to their mysterious inside jokes, and their personal spaces.
A guy ordered this cake for his wife's birthday.  She owns a crafty, artsy, party planning business called Fabulous Fingers and is also big into designer fashion.  Sow we included all of these elements on this cake, although mostly the fashion.  Oh and her favorite color is orange.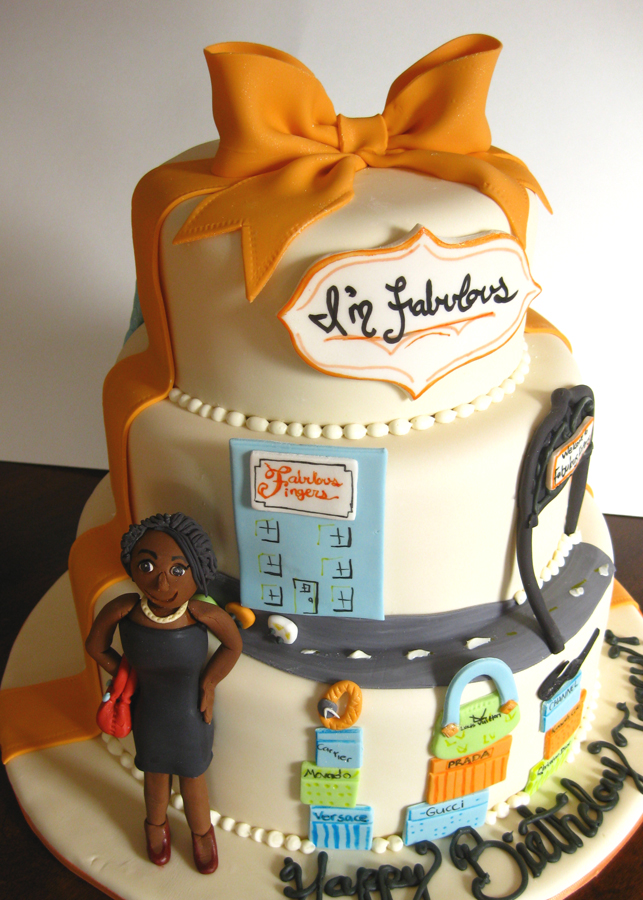 A shot of the back of the cake.  She is also from London, hence the London bridge and Big Ben.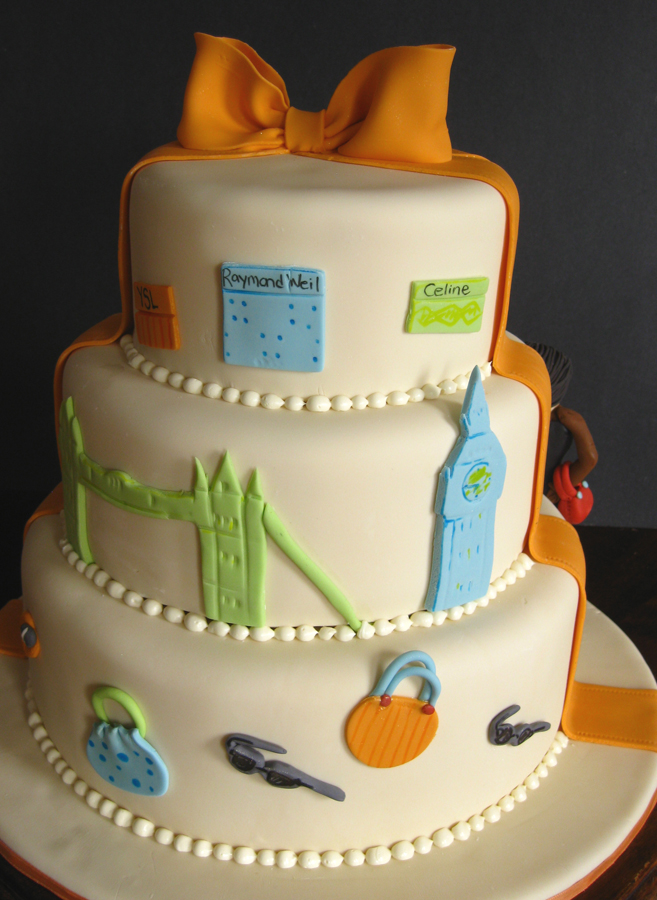 A close up of the figurine made to look like the birthday girl.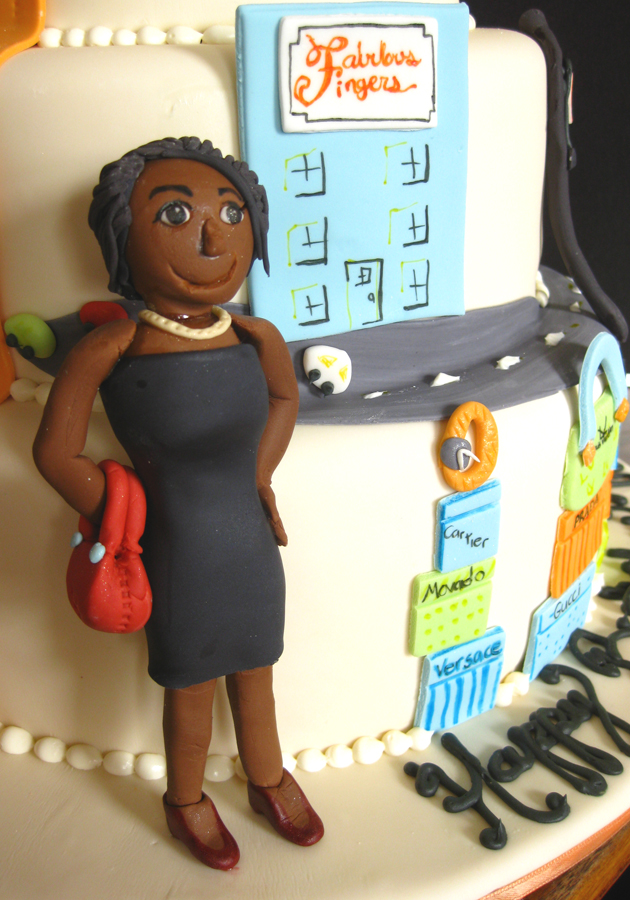 The decoration on this cake is  full of inside jokes, too many to get into but you get the idea.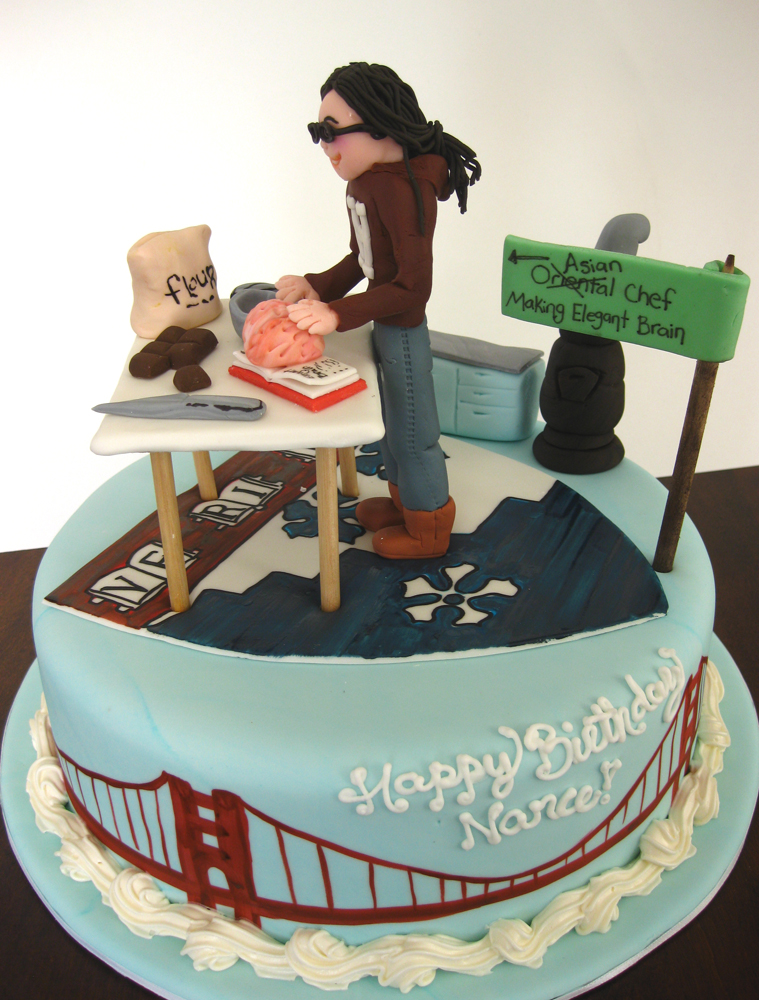 A close up of Harvard student figurine with her brain cooking from her cookbook.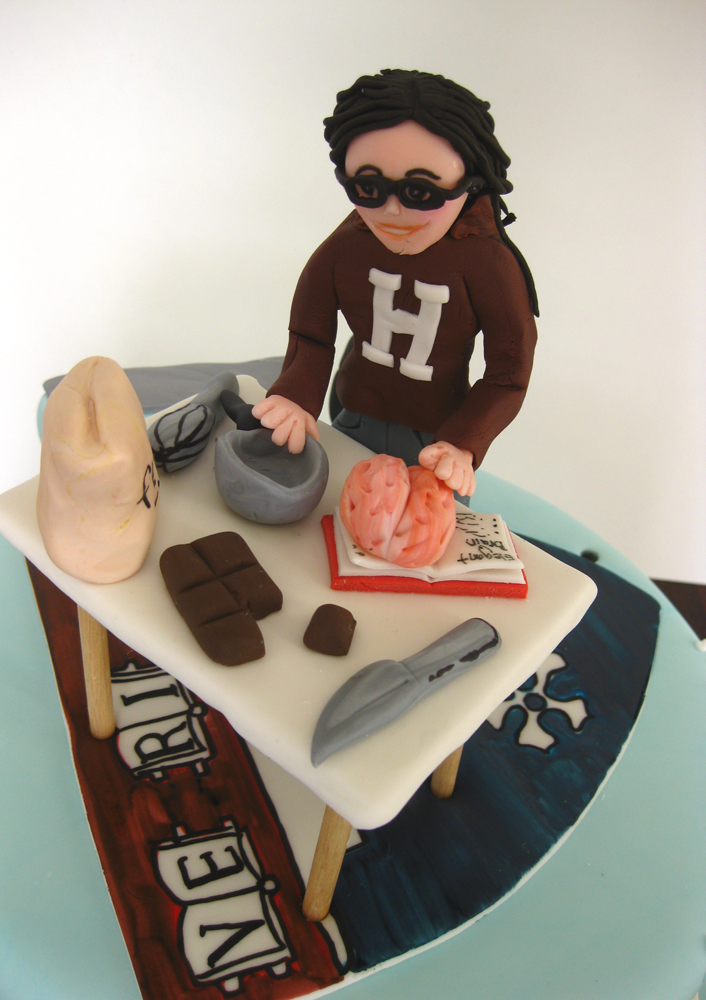 This cake was from a daughter to her mother thanking her for all her hard work.  I was asked to recreate her mother's messy desk including a figurine of her in her chair.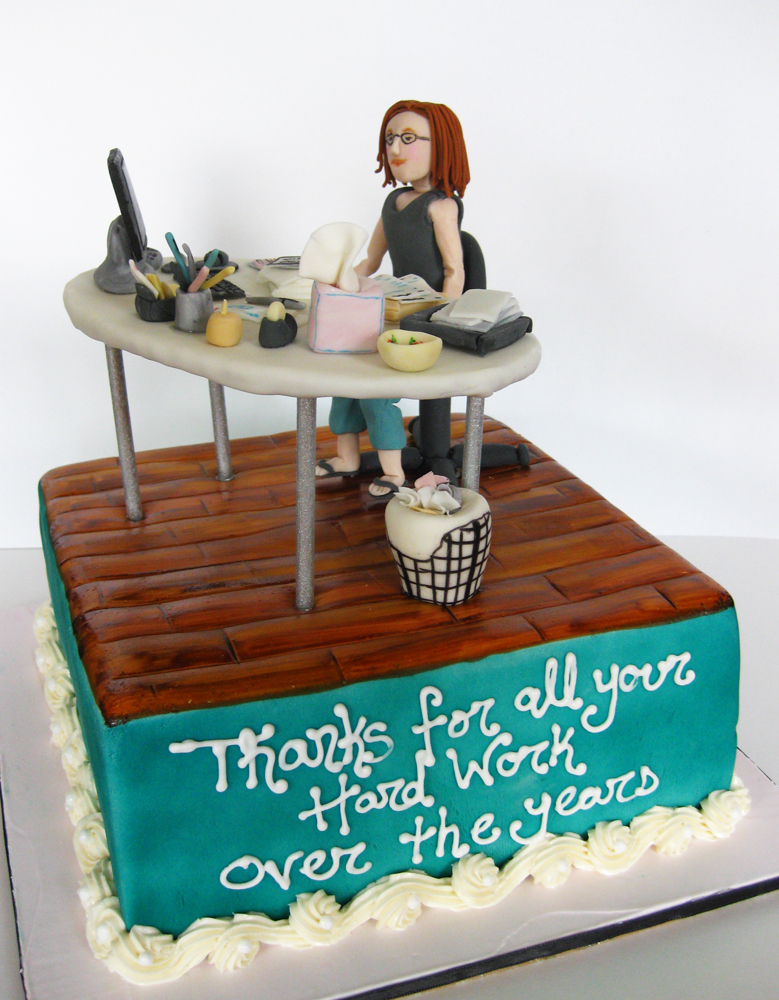 Twins celebrating their 18th birthday were surprised by their mom with an edible replica of their game room.  These two boys have every game and gaming console you can think of.  Their dog is on the top along with many Starbucks cups, which they also love.  The best part was when I delivered this cake one of the boys immediately took a picture of it with his blue hand-held game thingy.  The exact one I put in his hands on the cake.  It was a perfect fit.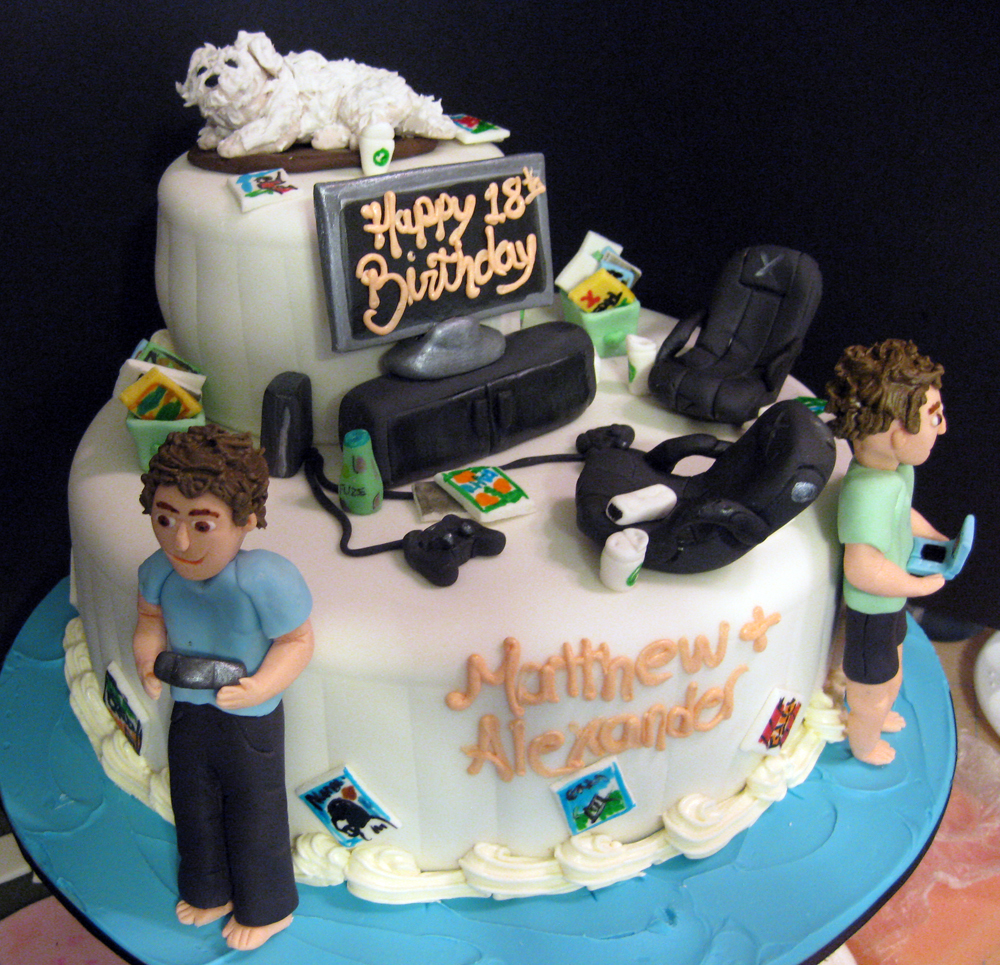 Airbrushed to emulate the colored lights on the dance floor this cake was made for a 25yr old having her party at a night club.  The sugar figurine is of her dancing and the high heel shoe on top has her name on it as if it was her personal brand.  Fun cake.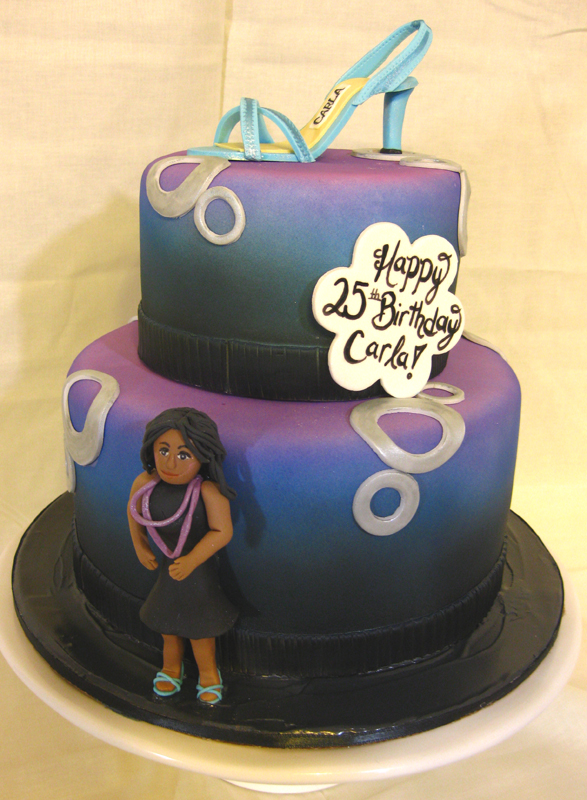 A close up of her personalized shoe.  An over-sized version of the ones she's wearing on the cake.