It's that time of year again. Time for Communions, Confirmations and Christenings. Of course all of these events often include parties of some kind, and along with parties comes cake.
The spectrum of cake designs for such an event is huge. From the simple buttercream cakes that read "God Bless" to elaborate tiered cakes, complete with sugar rosary beads and crosses. The possibilities are limitless. We've even done sculpted bibles! If you're looking for a custom cake for your upcoming Communion, Confirmation, Christening, or any other event for that matter, we've got you covered.
This was for a girl's Baptism. The roses, butterflies and cross are all made from our marshmallow fondant.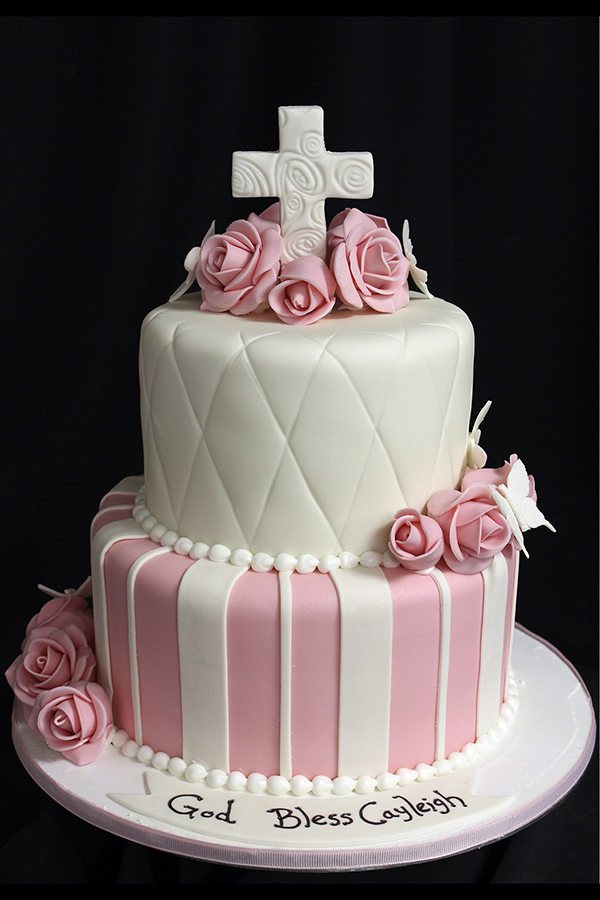 This simple cake was for a young boy's Communion.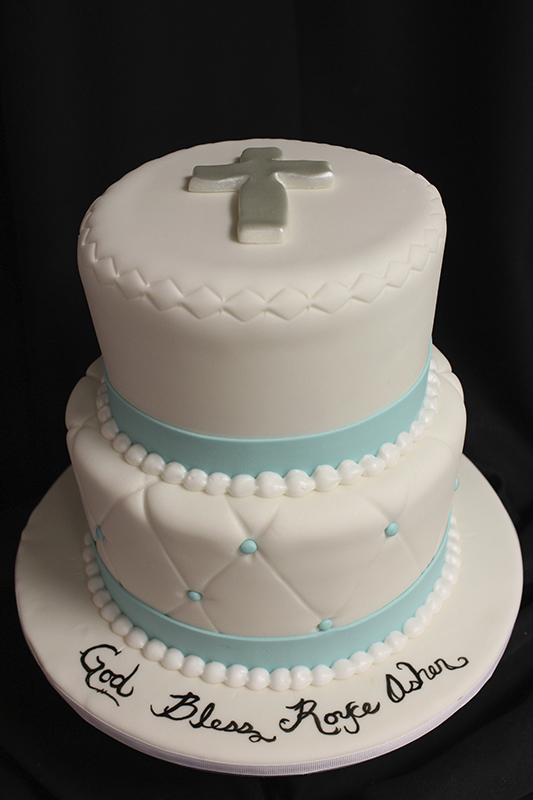 This sculpted bible was for a Confirmation last year. The gold-lined pages make this cake even more realistic.