Hey graduate, you've worked pretty hard these last 4 years.  It's high time you reward your efforts and celebrate with a delicious masterpiece custom cake.  Each graduation cake can be as custom and unique as the student.
This one's for the bookworm.  This stack of books was well over 2 feet tall.  All the books and even the hat is sculpted out of cake.  Each subject a different flavor.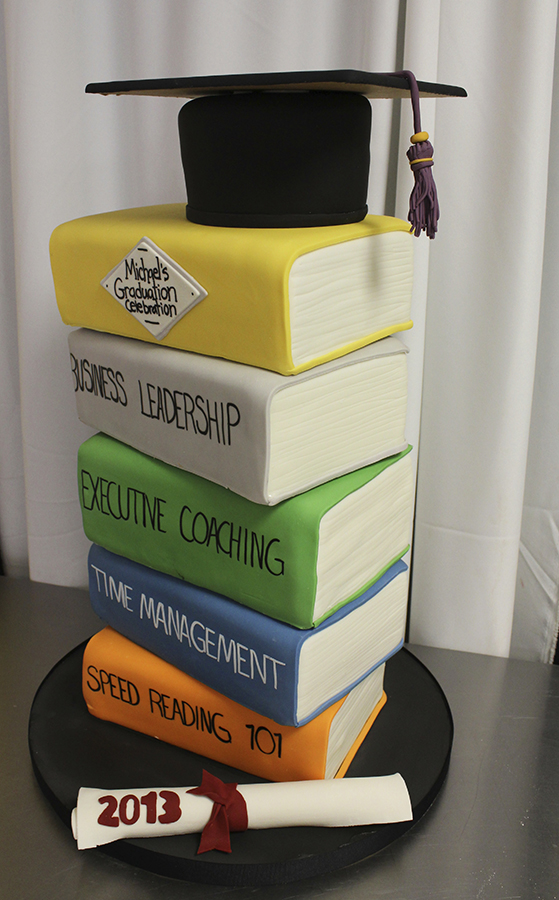 MIT Sloan Management school's mascot is a beaver thus, a beaver swimming to you in the Charles to deliver your diploma.  Doesn't get more personal than that.  Even the 'water', aka piping gel, is edible.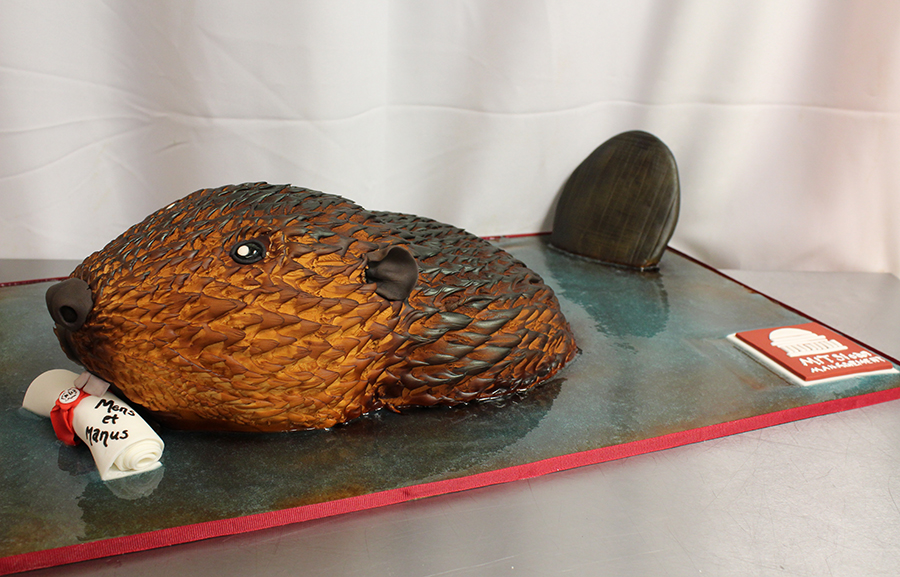 Or, if you want to keep it simple for you and your guests, customized cupcakes are always a fun alternative to a big cake.  Fun to display and easy to serve.  All decorations are made of our delicious marshmallow fondant and can be colored to match any celebration.