Last week we made one of our most detailed cakes ever.  We wanted to share a couple photos of our process.
Three different flavors made up the entire 200 servings of this cake.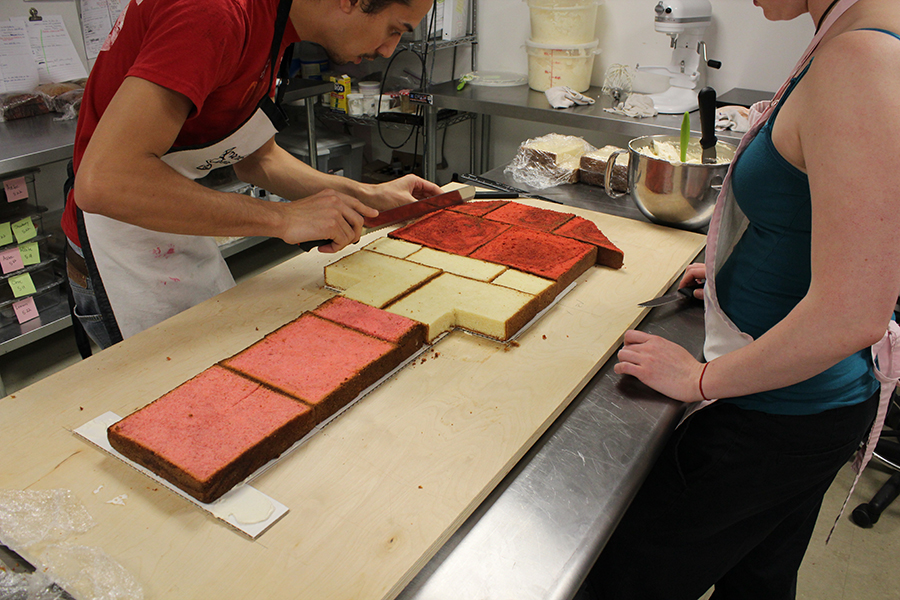 Lots and lots of buttercream.  At this point we couldn't help but think it looked like a manta-ray-like submarine thing. 🙂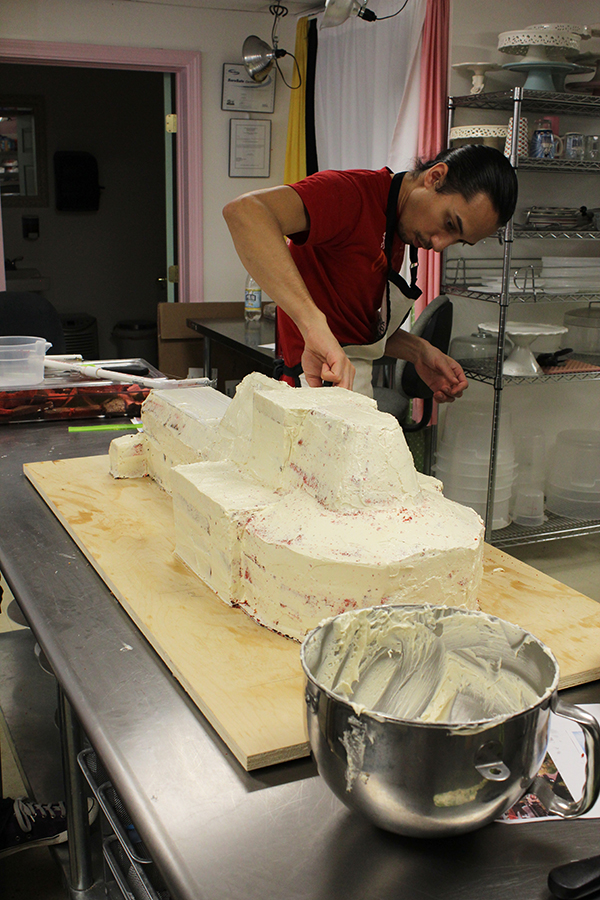 After fondanting, detail is starting to go on with some help from krispie treats.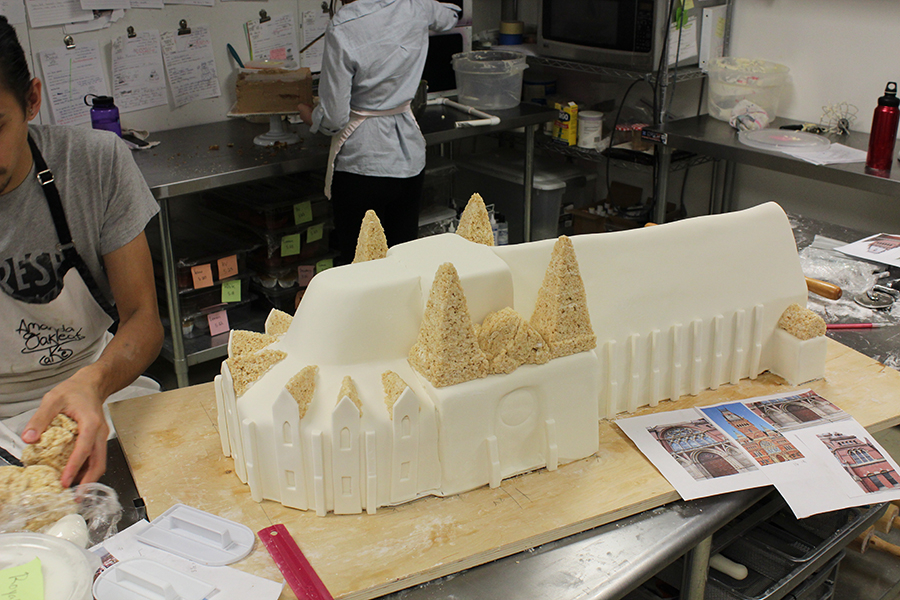 Cake has now been airbrushed and it's time for ALL the detailing.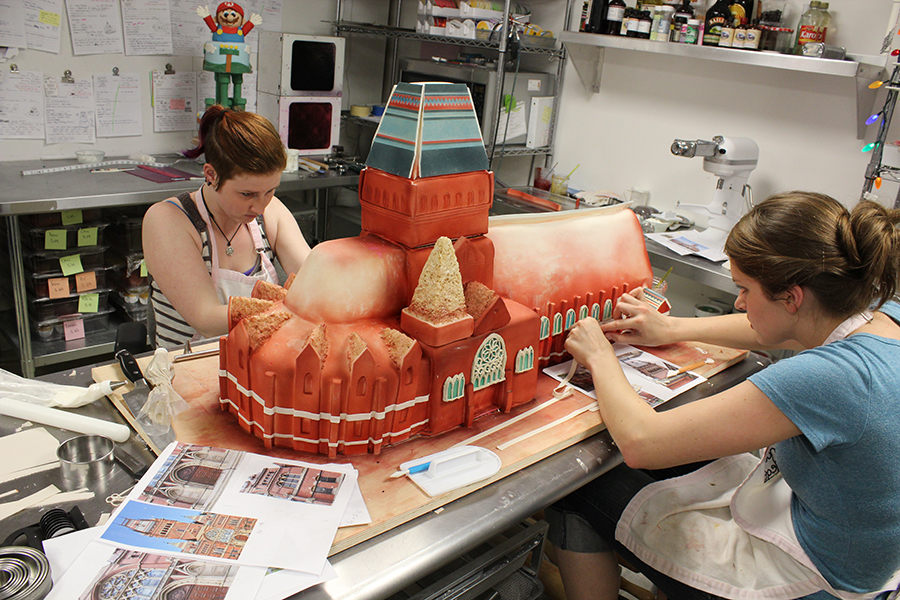 The Mario cake was due on the same day so we got a good kick out of this shot : )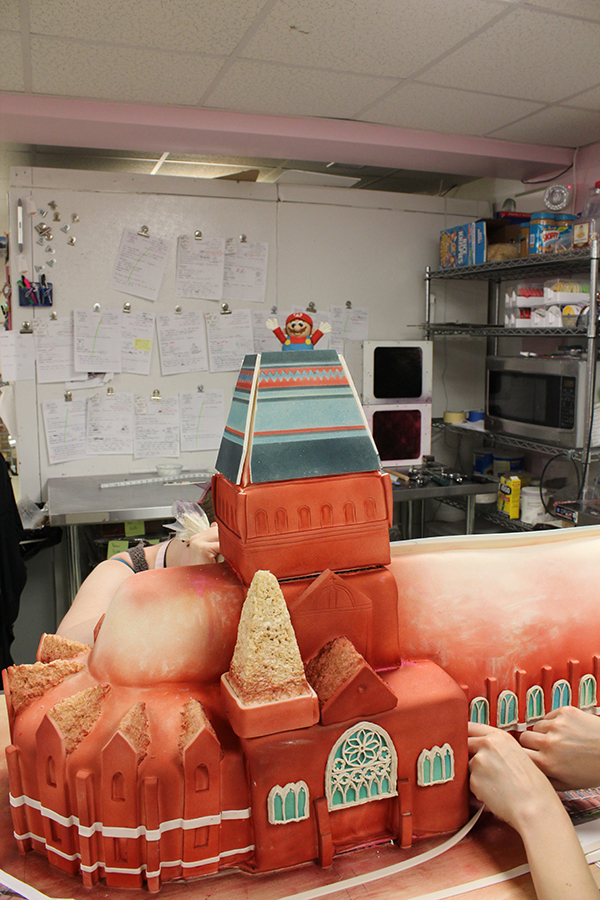 Yet more windows go on…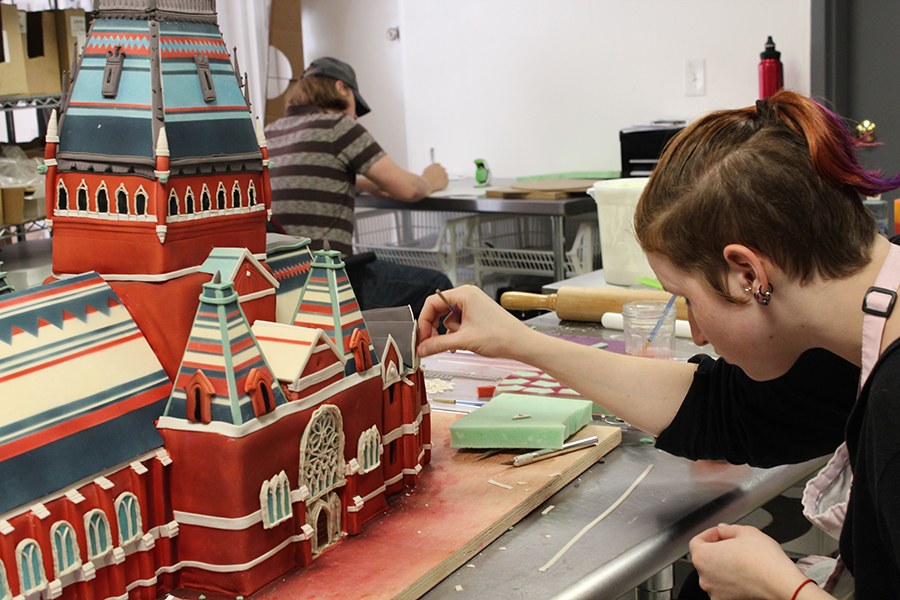 All these beautiful roof tiles were meticulously planned, stenciled, and airbrushed by Tim, aka Captin Roof.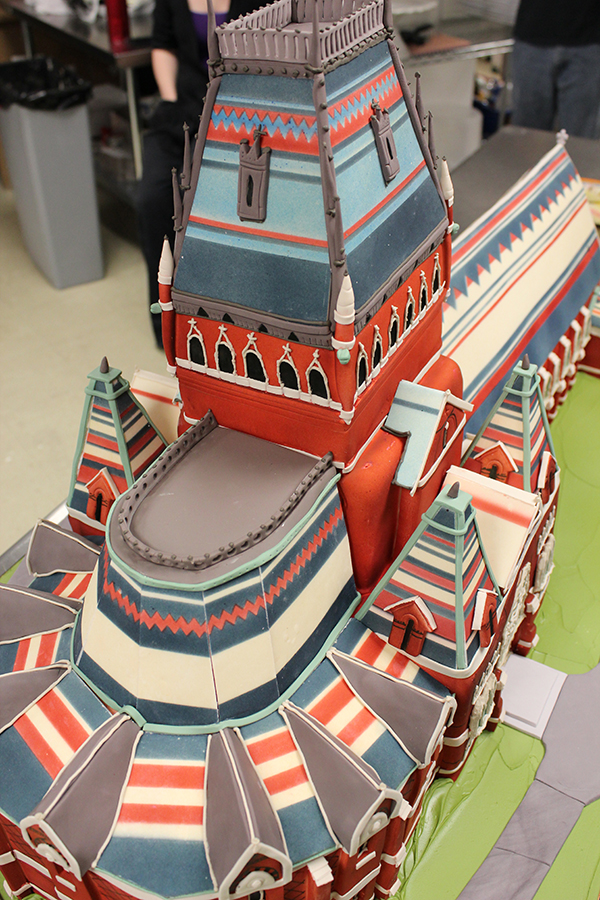 And Voila!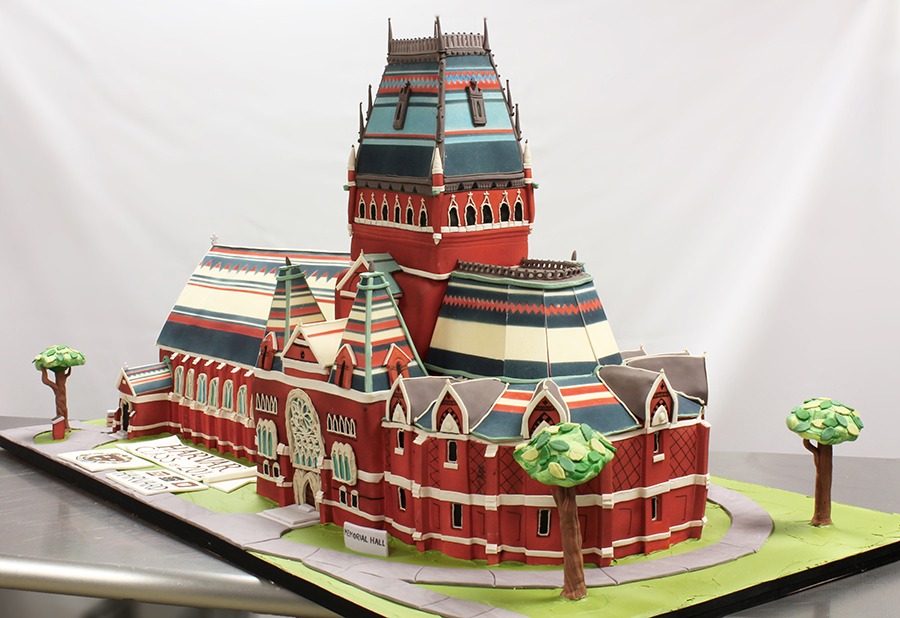 A completely edible Harvard Memorial Hall Cake.