Dearest Reader,
We've recently created a cake that so very special to us, and we just had to share it with you. Today we bring you the story of Harriet the cat.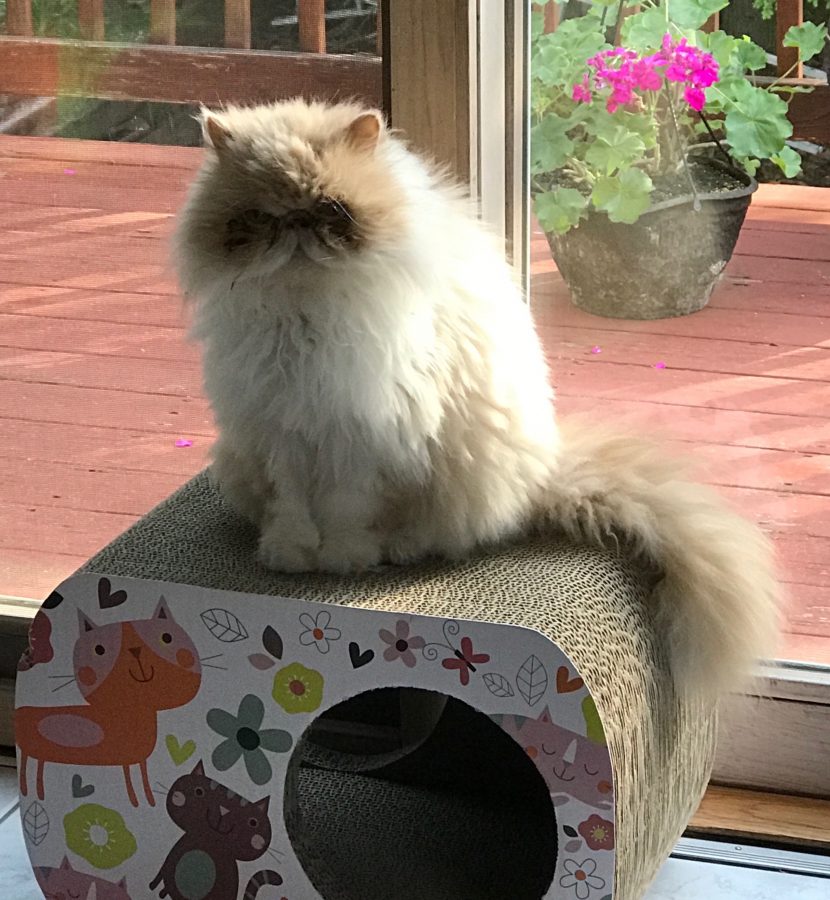 Let us start at the beginning of Harriet's story. This sweet fluff ball was rescued by the police from a neglectful household and brought to an animal hospital. One of her siblings didn't survive the trip. The on-call veterinarian took one look at Harriet and decided she needed to be put down that night. The vet tech assisting argued on Harriet's behalf and convinced the vet to give her a fighting chance. If Harriet could stand for 3 seconds on her own, then she could stay the night for re-evaluation. Little Harriet made it 3.5 seconds before falling over! This little lady was 3-4 years old and weighed only 2.5 lbs.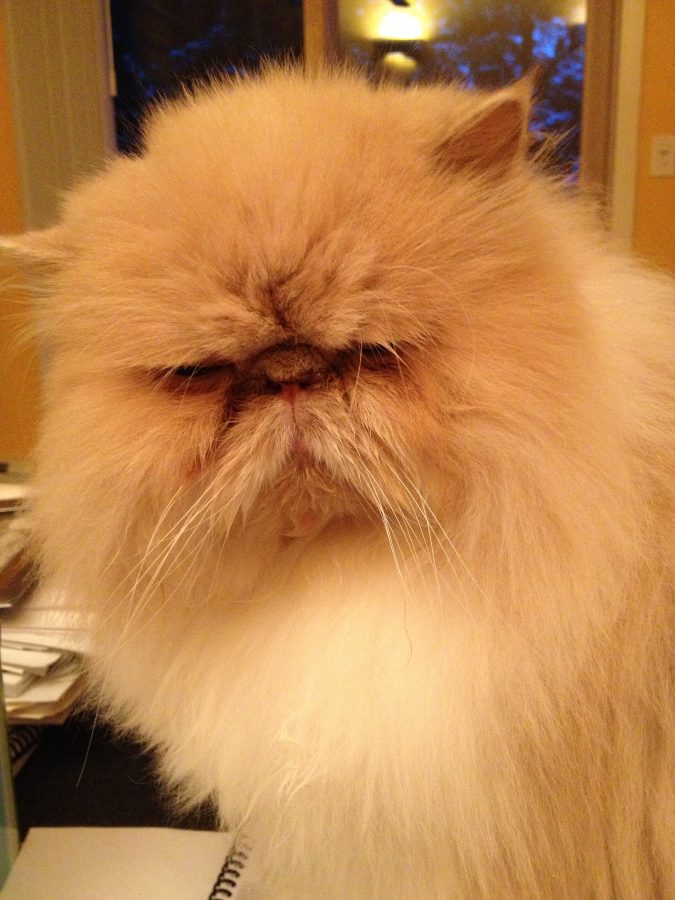 The vet tech (the heroine of our story) stayed by Harriet's side all night and quickly convinced her own mother, Liz, to foster Harriet. Liz slowly nursed the cat back to health and adopted her into the family.
She was recently given this super trendy, fashion-forward haircut!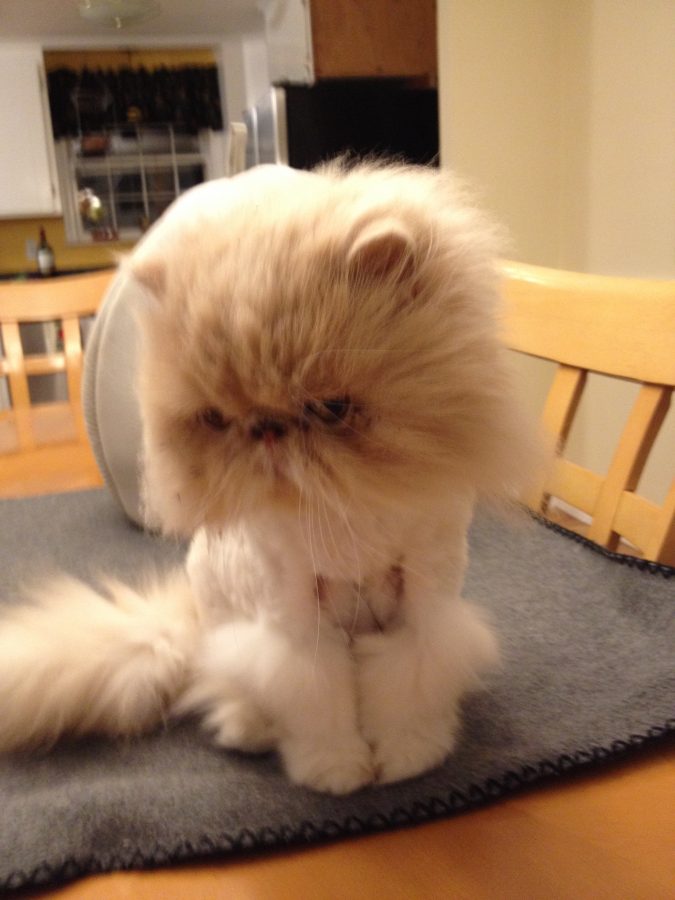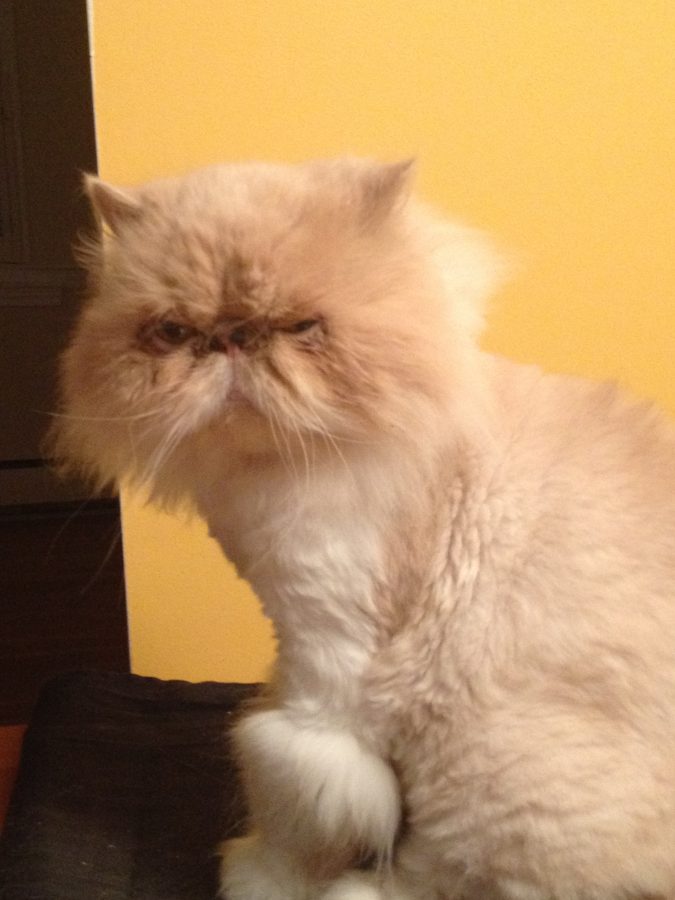 This week is Liz's birthday, so her kids decided to buy her a very special cake featuring Harriet. We at Oakleaf absolutely fell in love with this cat as we created the design. Who wouldn't love this face?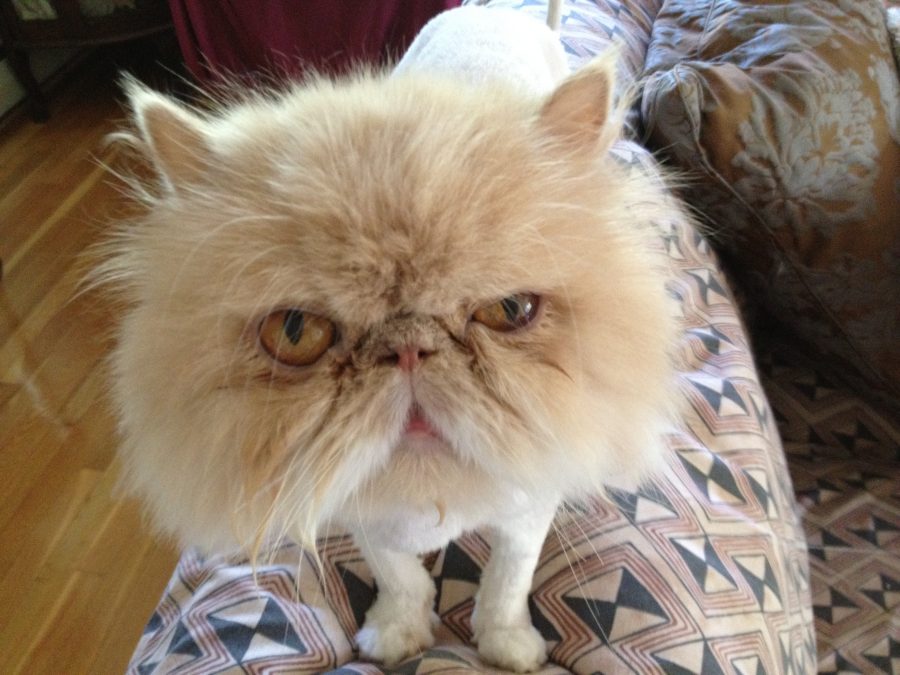 We were so happy with how the cake turned out and had our fingers crossed that Liz and Harriet would be proud.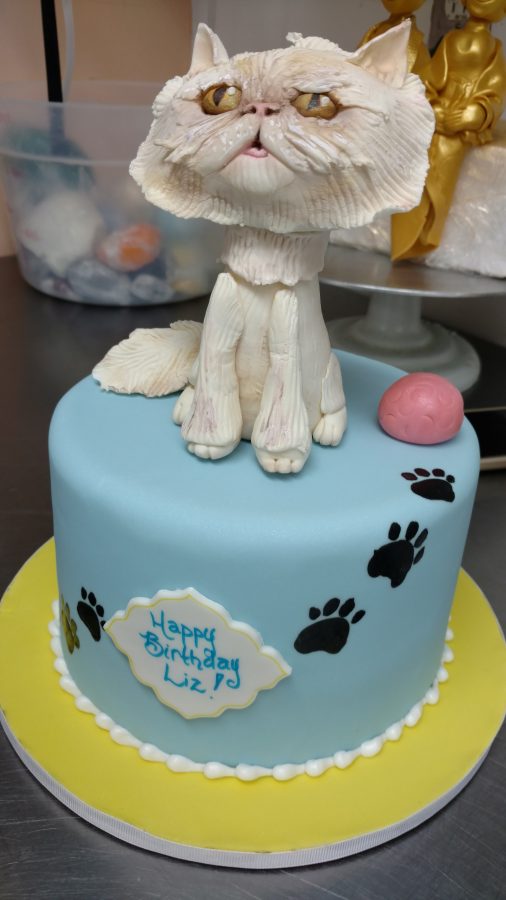 Ryan, Liz's son, emailed us the same day to let us know that all were pleased.