Graduation season is here again.  Boston is alive this time year with students finishing up degrees, parents and proud family members visiting and supporting their hard-working students and cake decorators hard at work creating delicious works of art to celebrate the occasions.  This weekend kicks of the start of graduation season for us with a total over 30 cake orders on our wall.
Here's a variety of goodies to celebrate your graduate's accomplishments!
3D Sculpted cakes are our specialty so naturally a sculpted grad hat and tassel and a book representing the students area of study suits the occasion perfectly.  If you'd like us to add a custom sugar figurine of your graduate just send us a picture of said student and we can create the figurine in their likeness including customizing their color of cap and gown.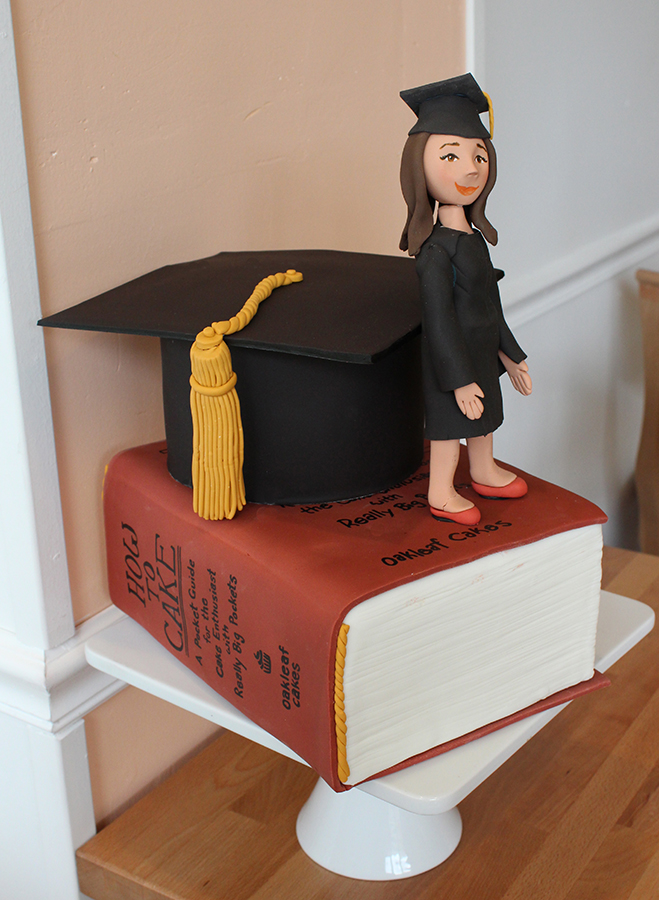 If a sculpted cake isn't your style a more traditional buttercream 'gourmet' cake may be in order.  It's just simple vanilla buttercream over any of our gourmet flavors (red velvet, chocolate or yellow).  We can add flat fondant graduation cap and accents in your school's colors along with a congratulatory message.
Also available are decorated sugar cookies which we bake from scratch and decorate by hand.  We're keeping the shelves stocked of these graduation hat cookies but if you need more than a dozen or a custom color for example it would be best to order those in advance.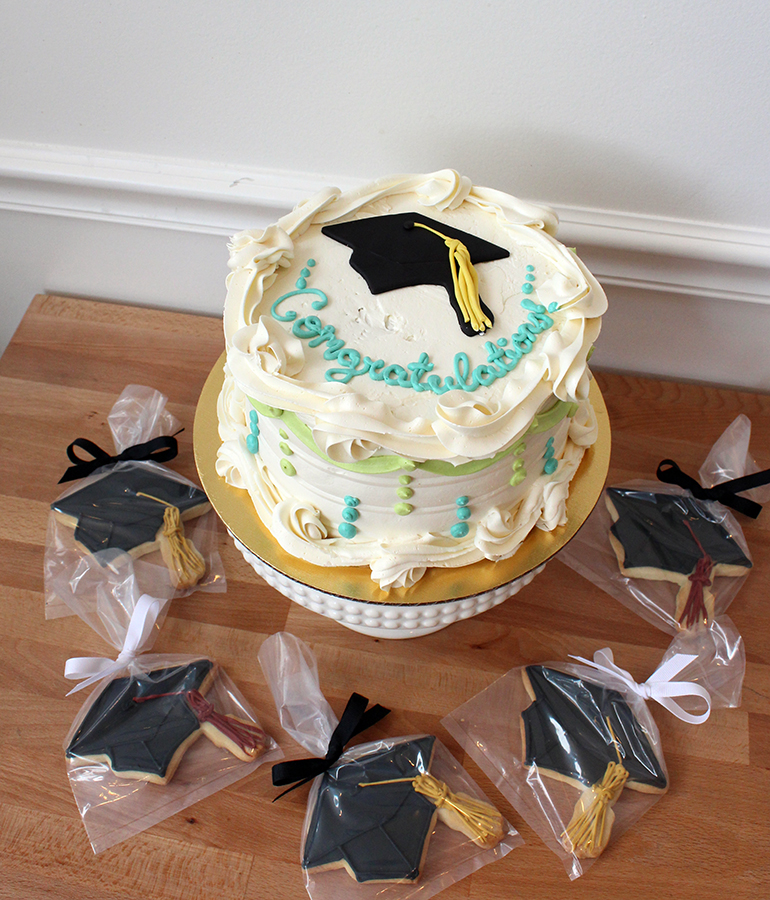 Want to feed  your large party more easily, cupcakes are the way to go.  These are also available to be customized with your school's colors and graduation year etc.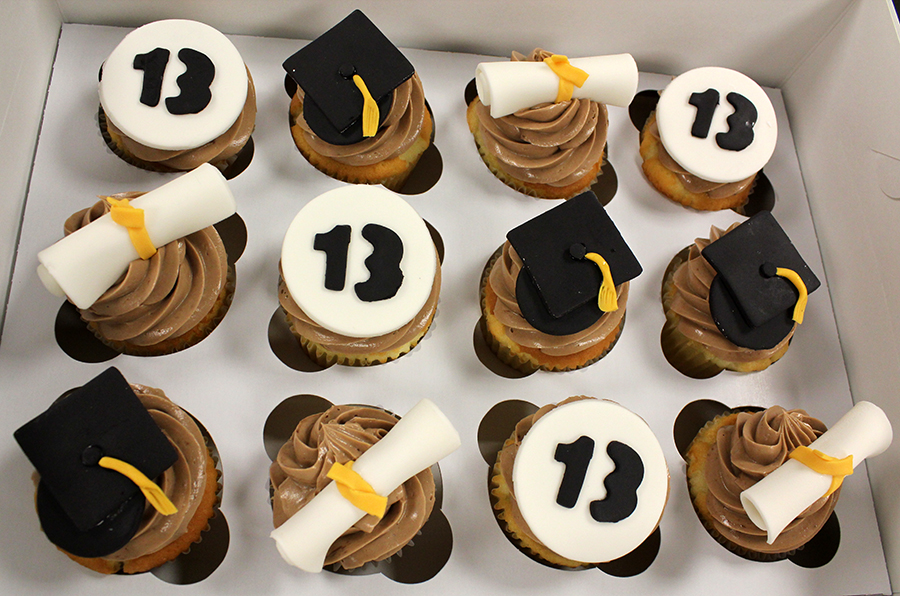 Congrats Grads!