We're now making Gingerbread House Kits!  These kits are fresh-baked in house by our bakers and are all-inclusive.  All that's missing is your creativity and appetite.
For $32 you get: 1 Gold base, 6 fresh-baked gingerbread cookie panels, 2 mini gingerbread men, 1 piping bag of pre-made royal icing, assorted candies, and a pictorial instruction sheet on how to put it all together. These include everything you need to make a house and are baked fresh and ready to assemble. We do have a couple kits on display in our shop but it might be best to pre-order these as they'll go fast.  Don't make me tell you the 'run as fast as you can' gingerbread line.
(To make fondant trees like we did on our demo we also sell our marshmallow fondant in 2 or 10lb buckets.)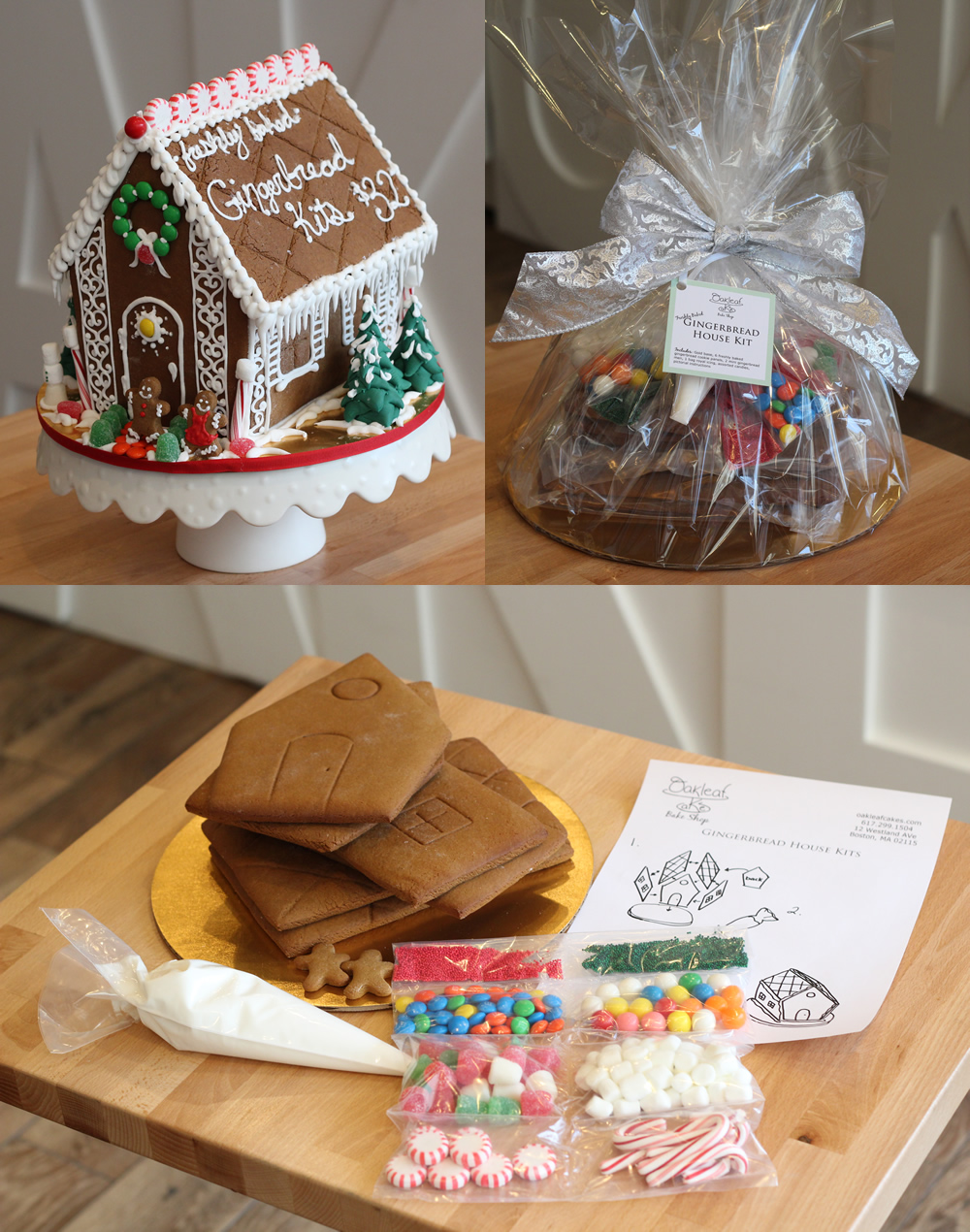 Enter into our Facebook Gingerbread House Competition
For a Chance to Win a $100 Gift Certificate!
Now until New Years, when you buy one of our Gingerbread House kits you can enter your creation into our Facebook Gingerbread House Competition for a chance to win a $100 Gift Certificate at our bakery.  Entering (and winning!) is simple:
Buy a gingerbread house kit from Oakleaf Cakes.

Make it the awesomest gingerbread house ever.
Take a photo of your house, and post it on our facebook wall at http://facebook.com/oakleafcakes
Get your friends to share your post.  Top 2 sharers will go to semifinals where they will be judged by our staff before a winner is selected.
Top prize is a $100 gift certificate, second place gets a $10 gift certificate!
Good Luck!