Any schmo can grab some flowers and chocolates while waiting in line at the drug store, but if you really want to show that someone special how much you care, we've got just the desserts to do the trick this Valentines day.  And if you weren't already scoring enough points with our tasty pastry, our gift certificates for cake decorating classes are a great date-night activity that will make you seem ever-so-thoughtful!
Here are just a few of the many treats that will be stocking our V-Day cake display: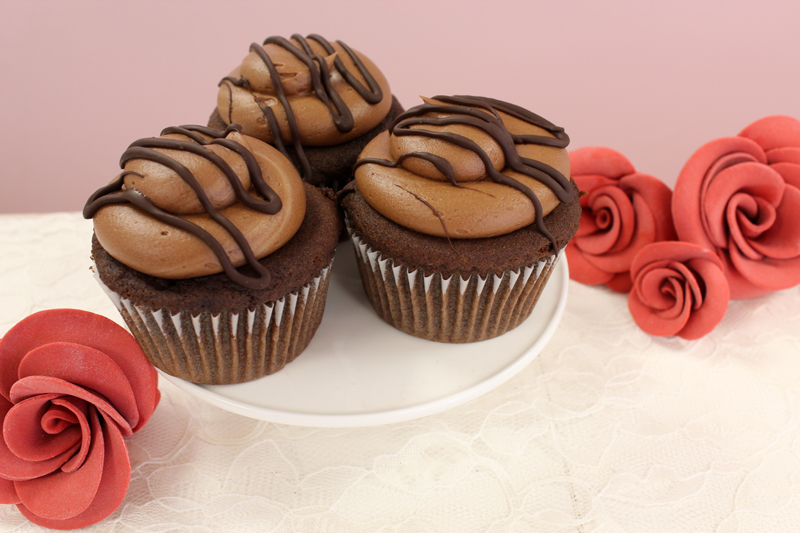 Chocolate Caramel Truffle Cupcakes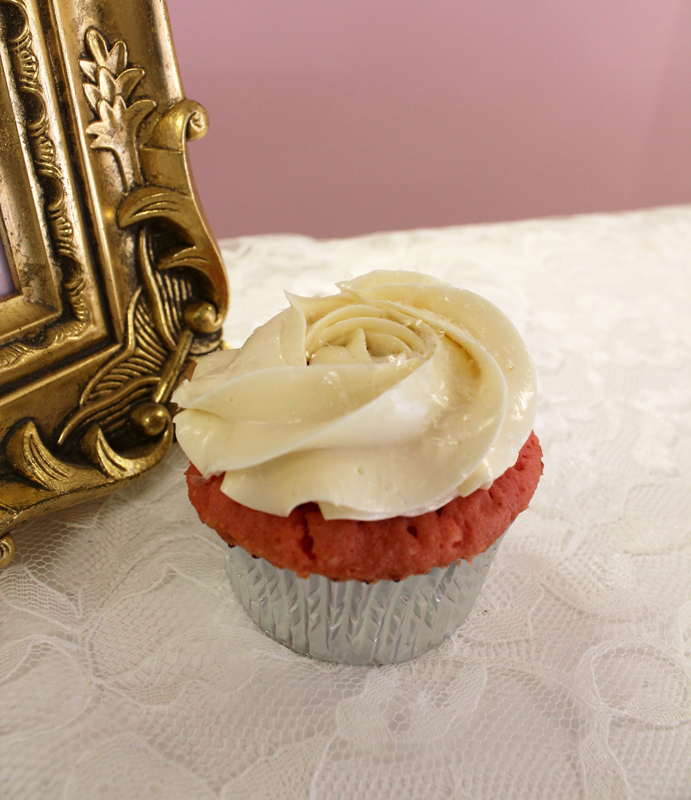 Strawberries and Champagne Cupcake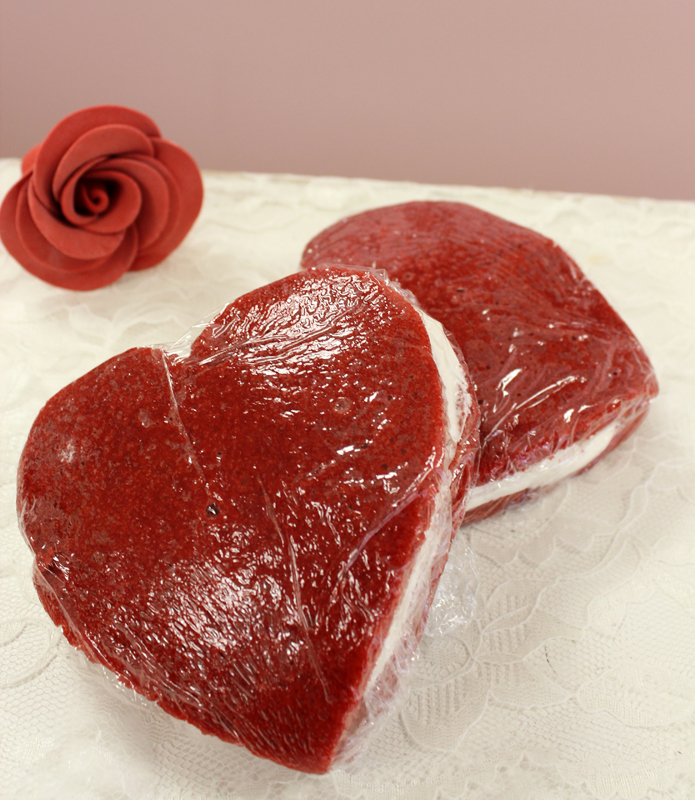 Red Velvet Woopie Pies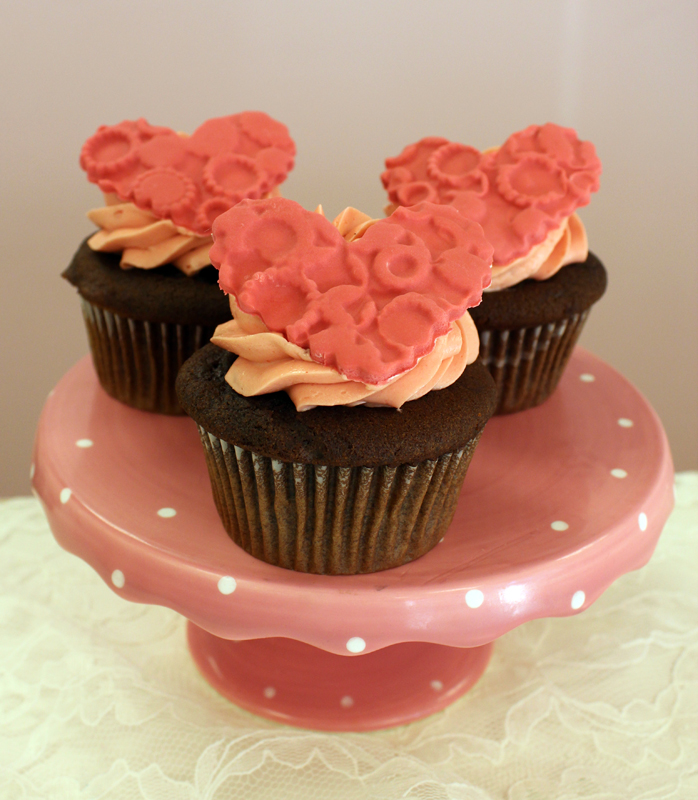 Chocolate Strawberry Valentine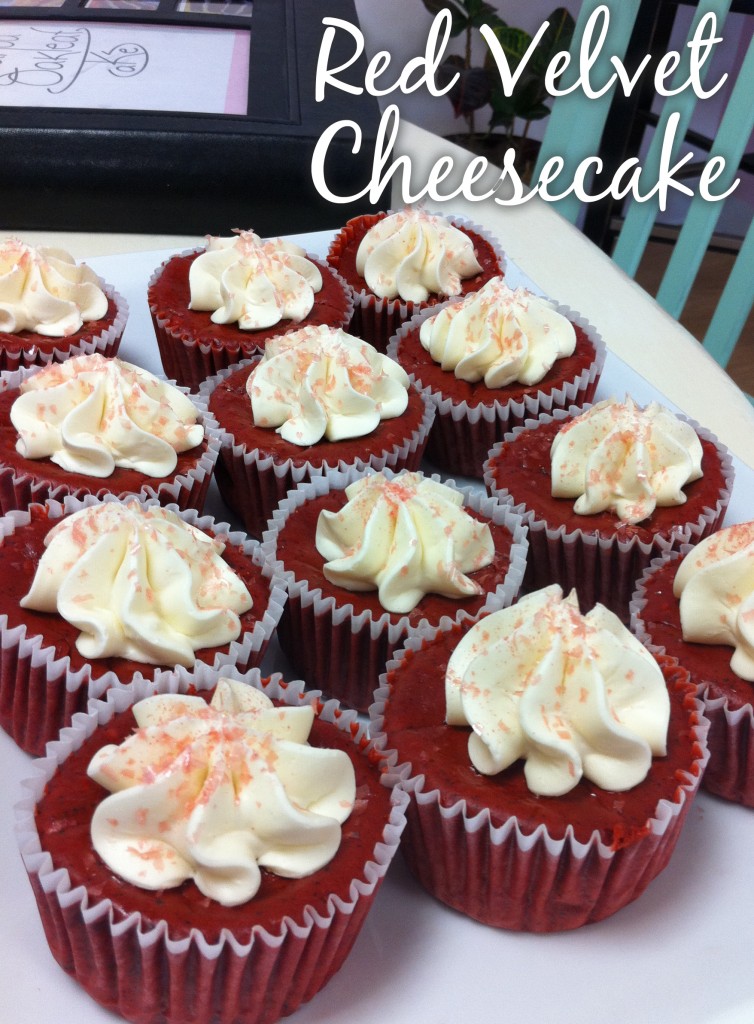 Red Velvet Cheesecake Cupcakes
And let's not forget the Valentines Day Cakes!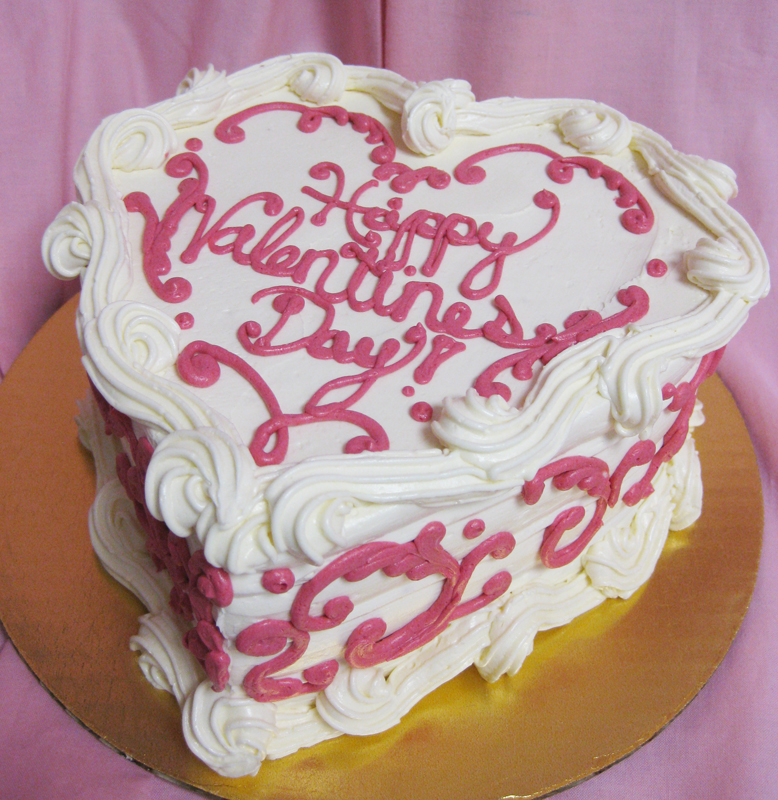 A heart-shaped V-Day cake.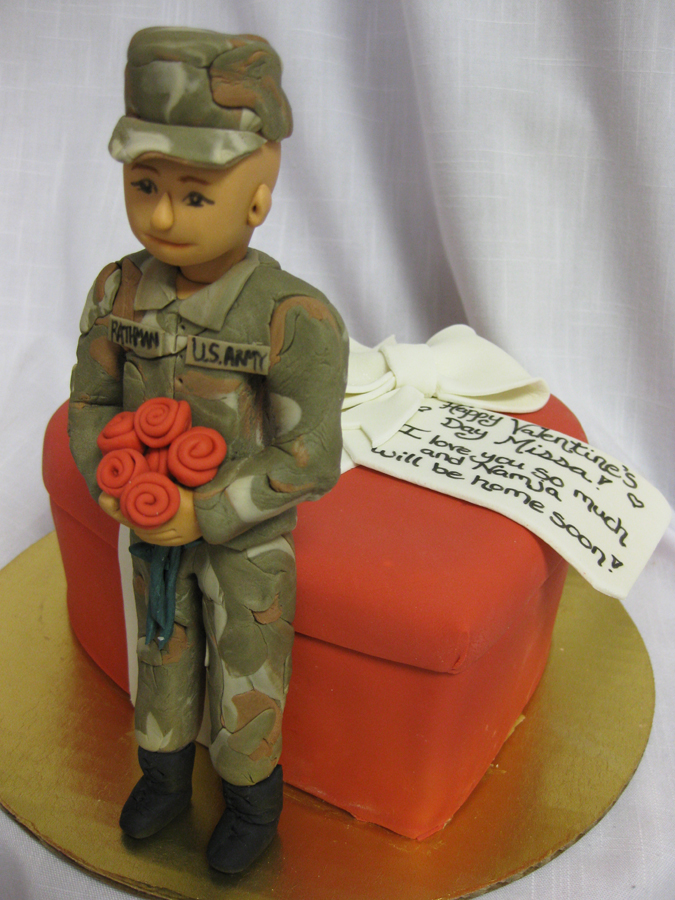 This adorable cake was sent from a soldier overseas to his sweetheart last Valentines Day.