It looks like we're not having any snow for Christmas in Boston this year.  Good thing we got some fabulous, wintery, snow-filled Christmas cake orders in to fill that void.  Enjoy a few of the cakes we made this weekend and Merry Christmas from the entire crew at Amanda Oakleaf Cakes!
Gumpaste snowflakes with edible glitter fall onto an icy blue, shimmery fondant covered cake.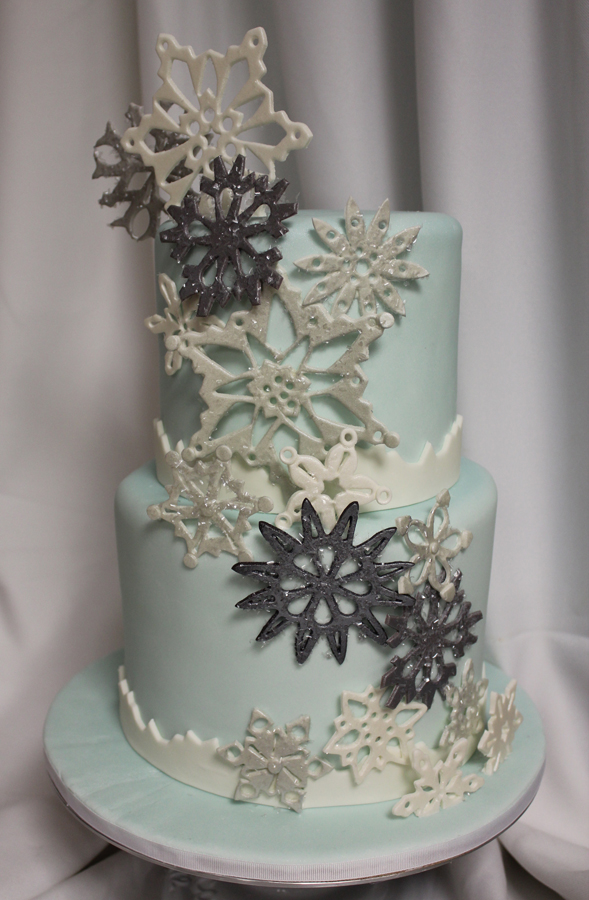 Our sugary, sweet version of Frosty the Snowman, constructed out of both cake and rice krispie treats, stood about  2 feet tall.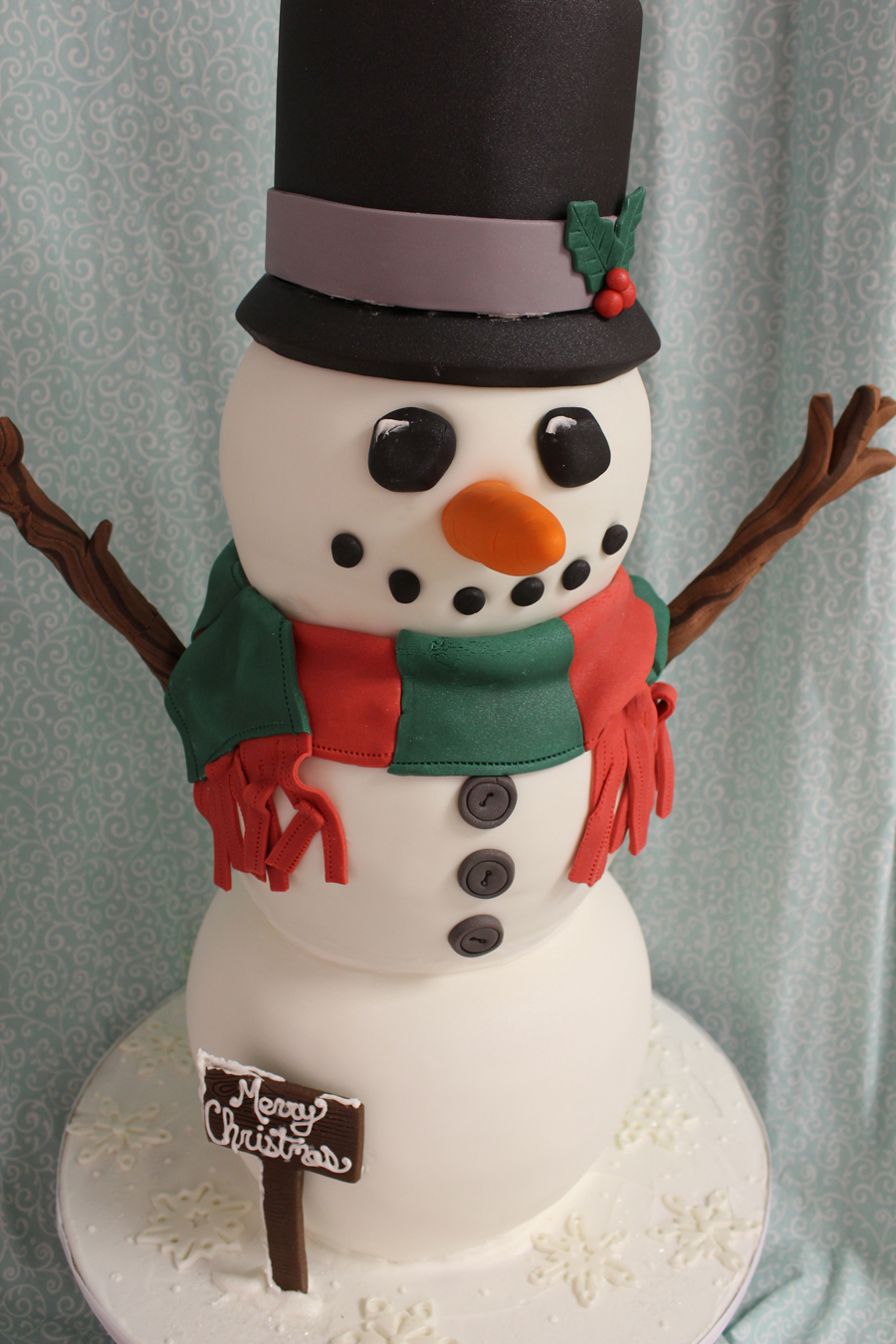 A winter wonderland for those of you who have your birthday mixed in with the holidays.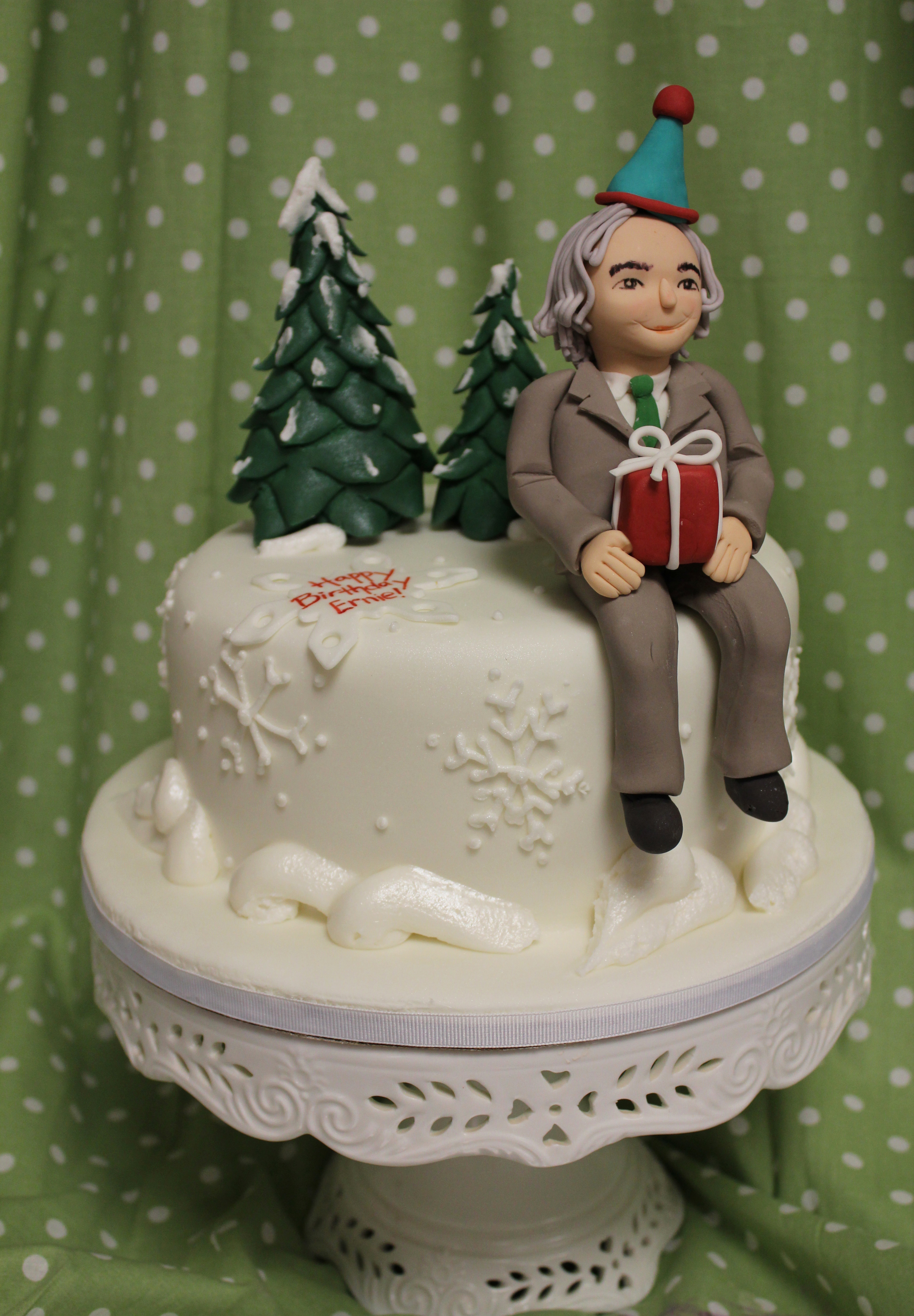 Ski Slope complete with with its very own lift.  These sugary slopes are suitable for both the beginner and advanced skier alike.