For their 50th Anniversary celebration Methods Machine Tools in Sudbury contacted us to create a replica of their 50yr old building.  It was such a fun cake to create and decorate for Christmas.  When we delivered the cake there wasn't any snow on the ground but after this weekend's blizzard this may now be a more accurate depiction.
The funny thing about making and delivering these cakes is that we had become so, utterly familiar with each building that when we showed up to the actual building to deliver the cake we felt as though we were entering the world of the cake.  As we drove in the driveway and parked in that parking spot right there, and walked through the front door (which I had created earlier), it felt as though we were entering a make-believe land.  Or at least like deja vous, as if we had already been there : )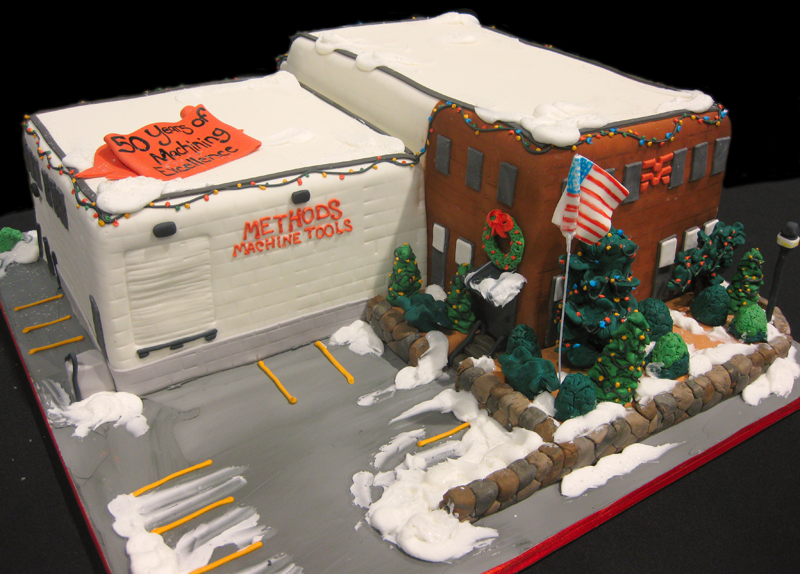 This cake was for a 5th anniversary for Briarwood Healthcare Nursing Center in Needham, MA.  Supposedly there are 3 guys who always hang out in front of the building, when the weather is nice, so we re-created them as well.