Sometimes we make cakes that show so much personality that we are forced to give them names.  Meet Sylvester, Sylvie for short.  He is a fun loving giraffe that isn't afraid to take things to new heights.  We were a little sad to see him leave the bakery but we knew he was going to a good home.
Here's a little behind the scenes of how we created Sylvie for a young boy's 4th birthday party.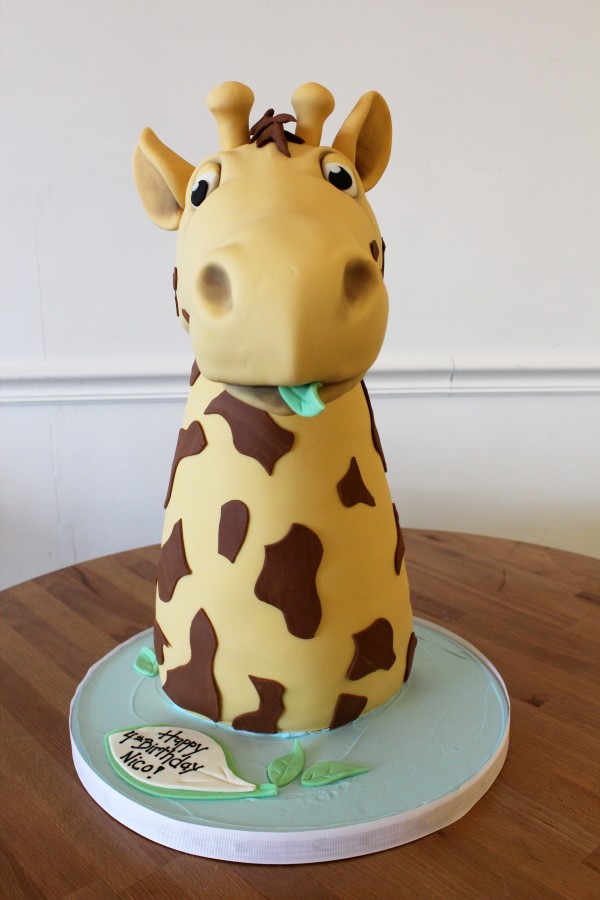 Step one is a picture I forgot to take.  His inner structure or backbone is a vertical iron pipe he'd into the base with a flange.  His head is held on by a masonite attached to said pipe.
Step two is stack up the cake.  Chocolate cake + Nutella Buttercream filling.  Can you see him yet?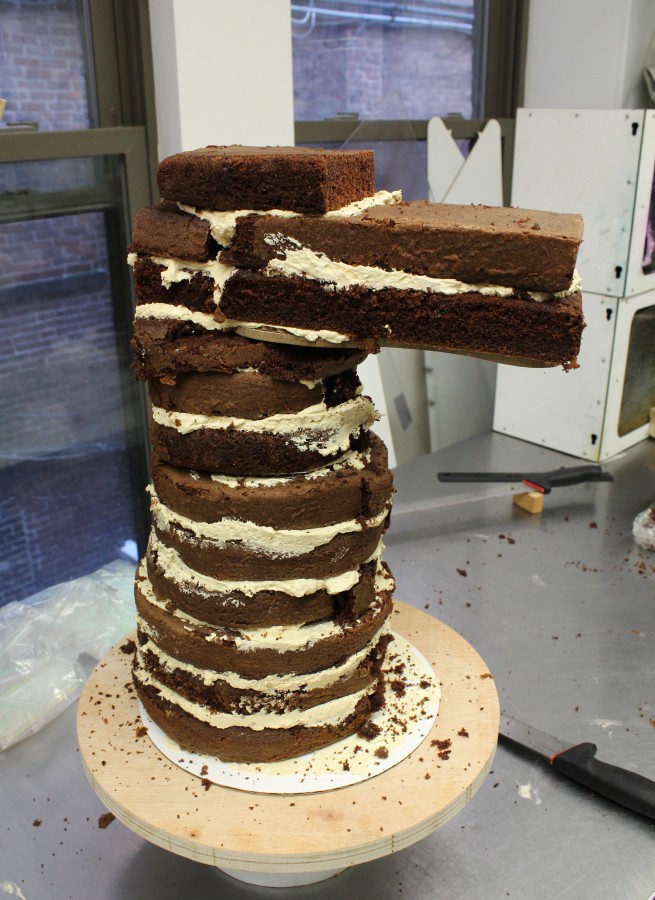 Step three is to carve out the giraffe. A little krispie treat was added under his head board to give him a chin.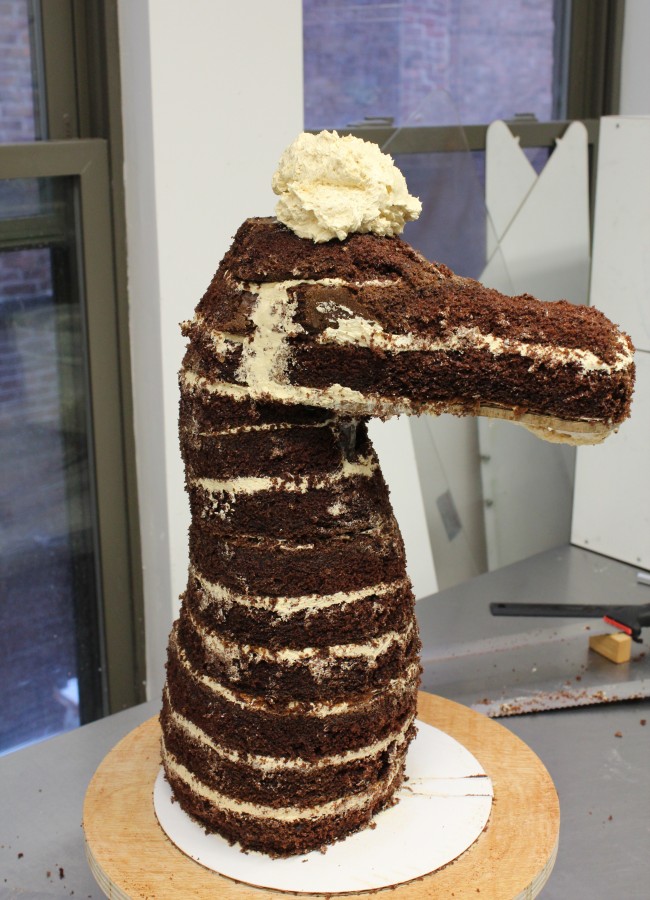 And wrap him up in a buttercream crumbcoat. and into the fridge he goes.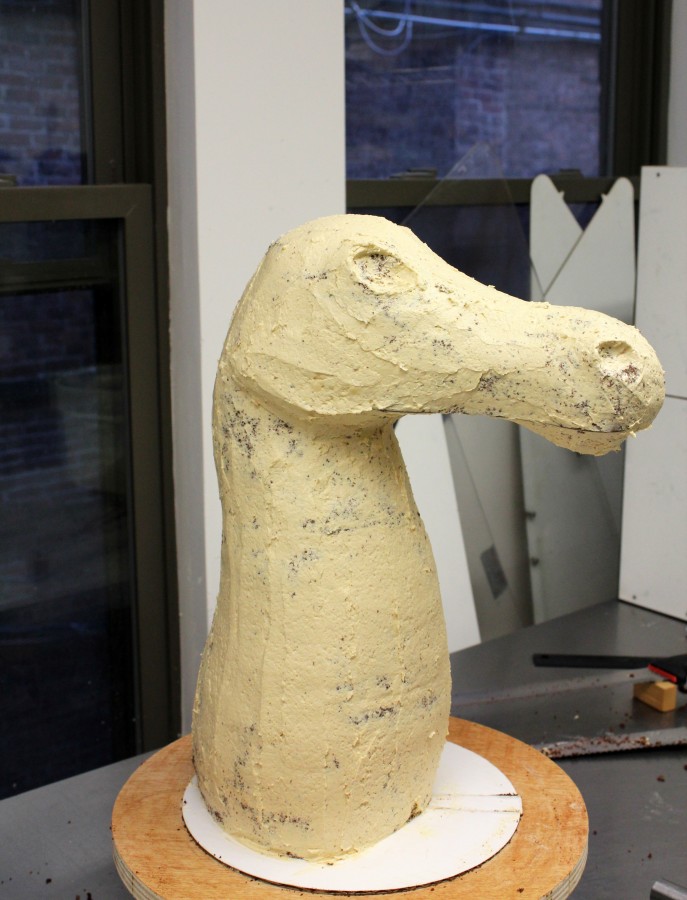 There are of course a few more steps of decorating I left out but you get the idea. Covering this cake in fondant was a little tricky as fondant does not like to go vertical.  Basically, we wrapped the fondant around him like a scarf and created a seam in the back which we later covered up with his mane.