Attention cake students: We're starting a new incentive where if you have taken more than 5 classes with us you'll receive a fancy certificate of completion and a free Amanda Oakleaf Cakes apron (hand-sewn by us).
View our complete list of classes on the learn page of our website.  Also note that we will be taking the month of August off of teaching classes.  Stay tuned for our list of classes to start again in September.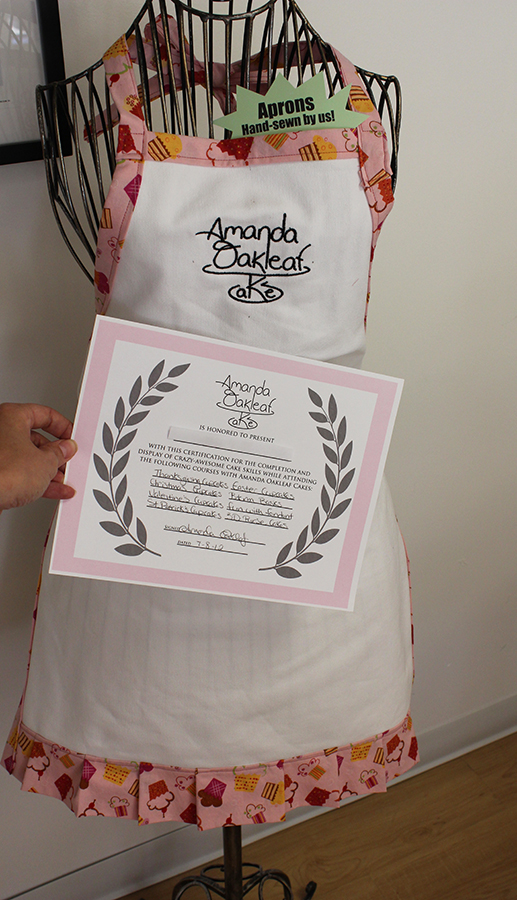 Congrats to Lynn and Tricia who've taken all of our cake classes!