Last week we made an exciting cake for a couple getting married who are both animators, for Dreamworks no less.  It was such a fun cake to design and decorate that we documented its entire creation.
Hope you enjoy some behind the scenes shots of one of our biggest, most detailed cakes ever.
The order form and sketches.
Ashley baking.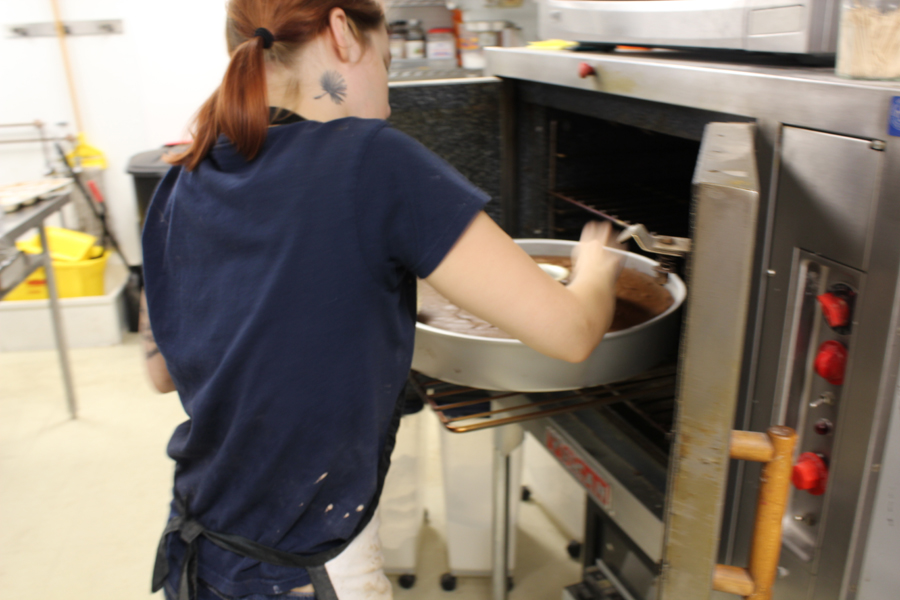 Cake is baked, ready to be stacked.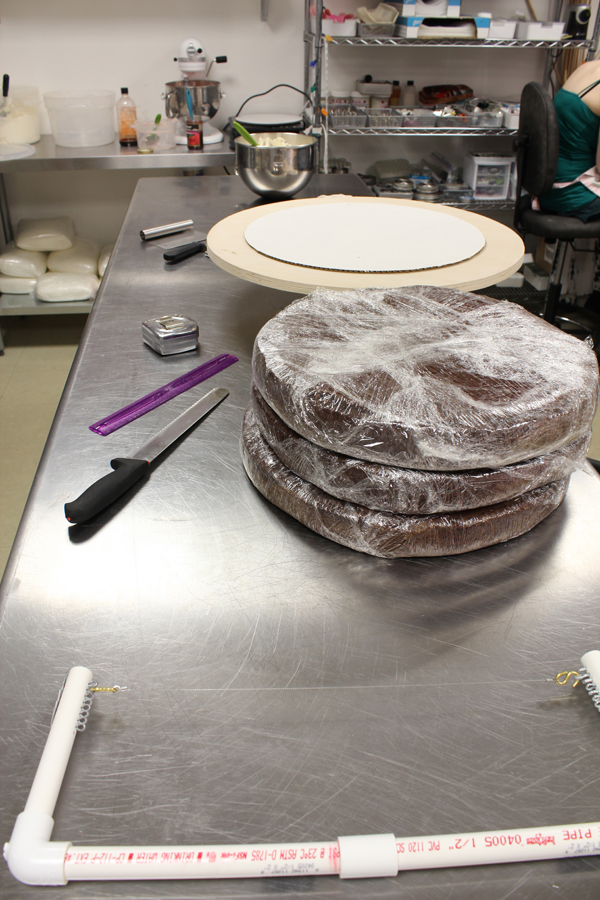 Tim sculpting the bottom tier.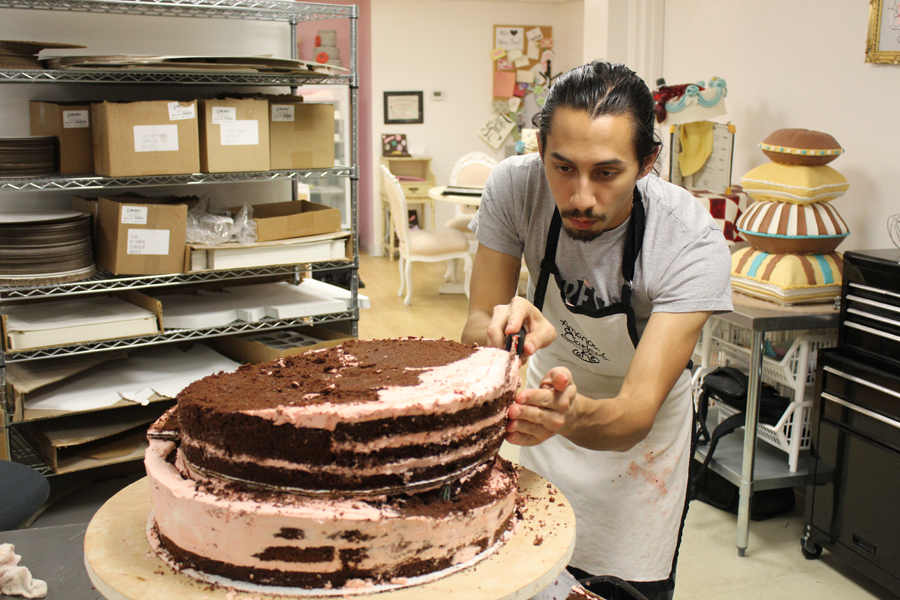 Amanda and Tim crumbcoating other two tiers.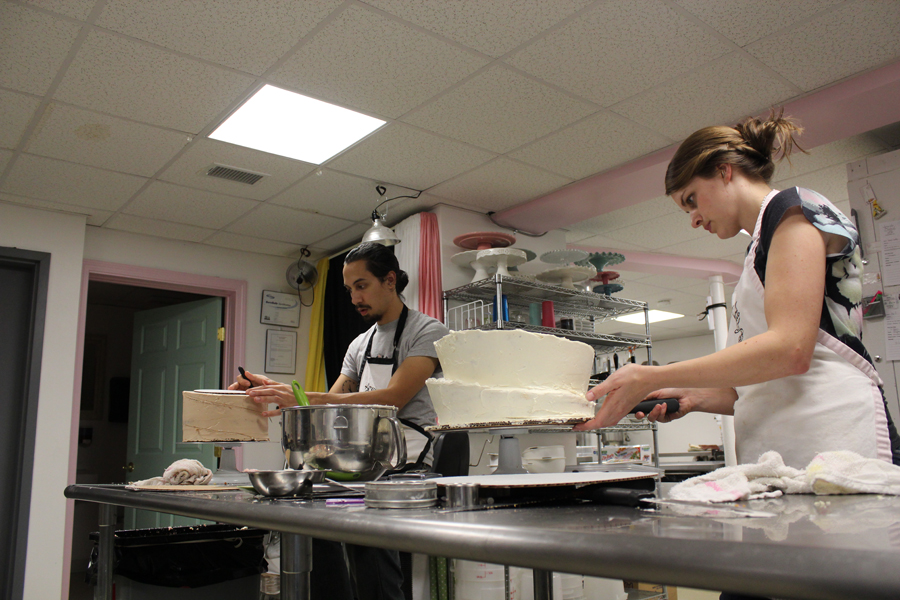 Cake has been fondanted and stacked.  Ruler measures the approx height of the castle.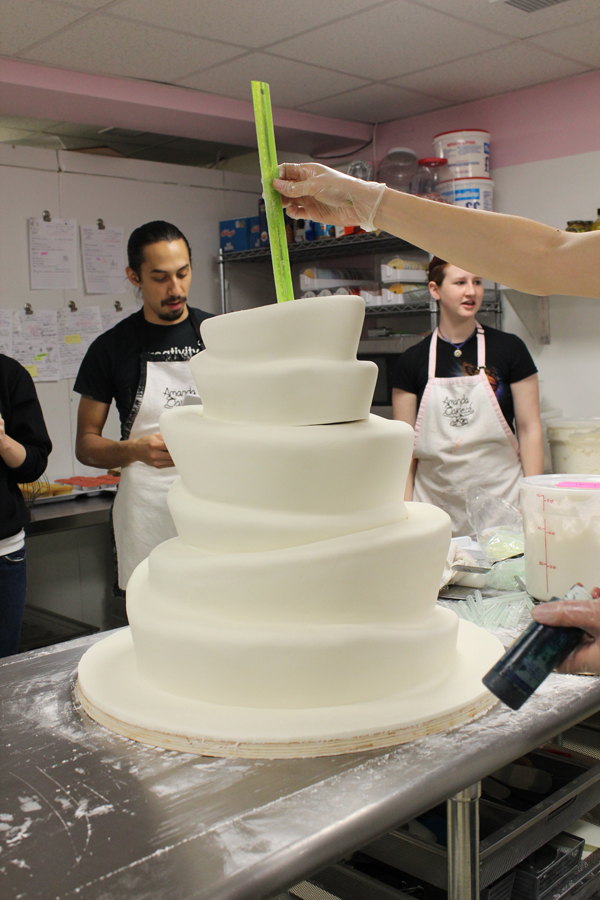 Kat airbrushed, and is almost finished painting.  Tim gets ready to stack the castle on top.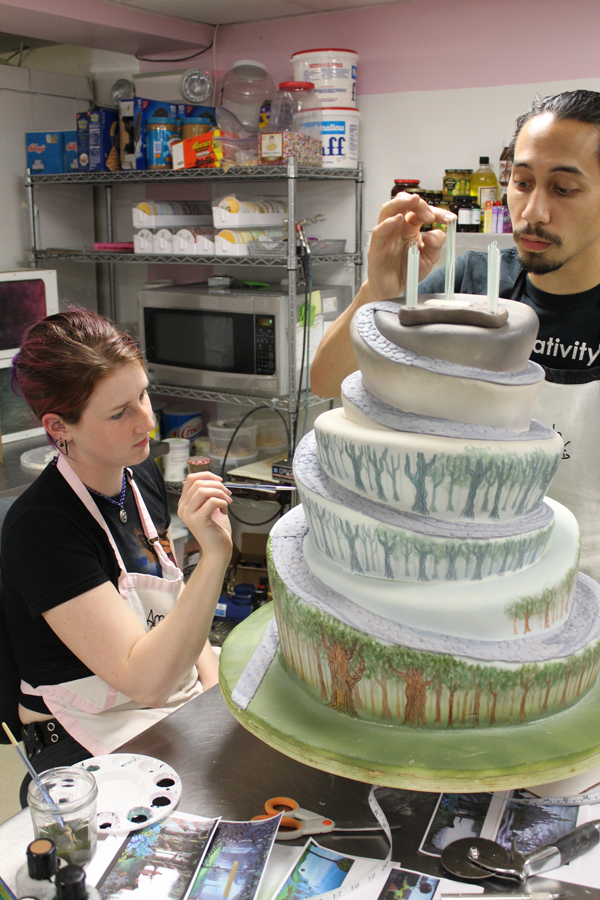 All the fondant leaves, trees and bramble are ready to go on.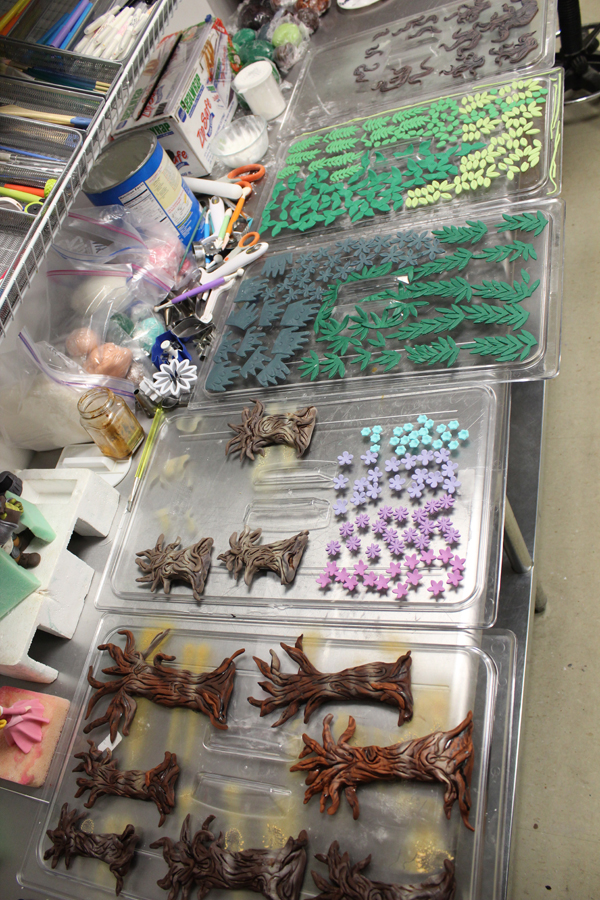 Amanda piping thorns on the bramble.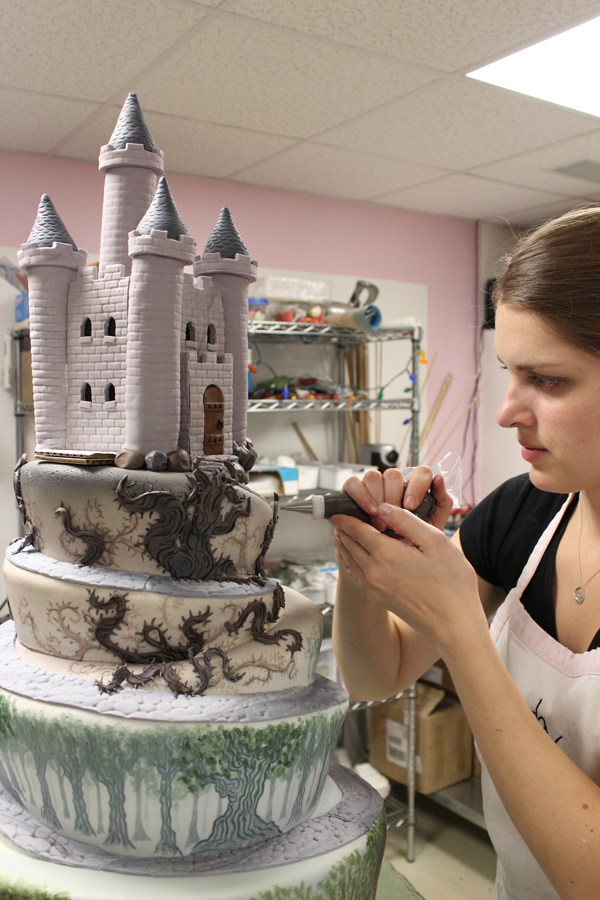 Ta Da.  Finished cake complete with figurines.  The forest scenery, princess and dragon is all from Sleeping Beauty.  Then we add Shrek and Donkey who are running up to the castle to fight the dragon to save the princess.  Classic.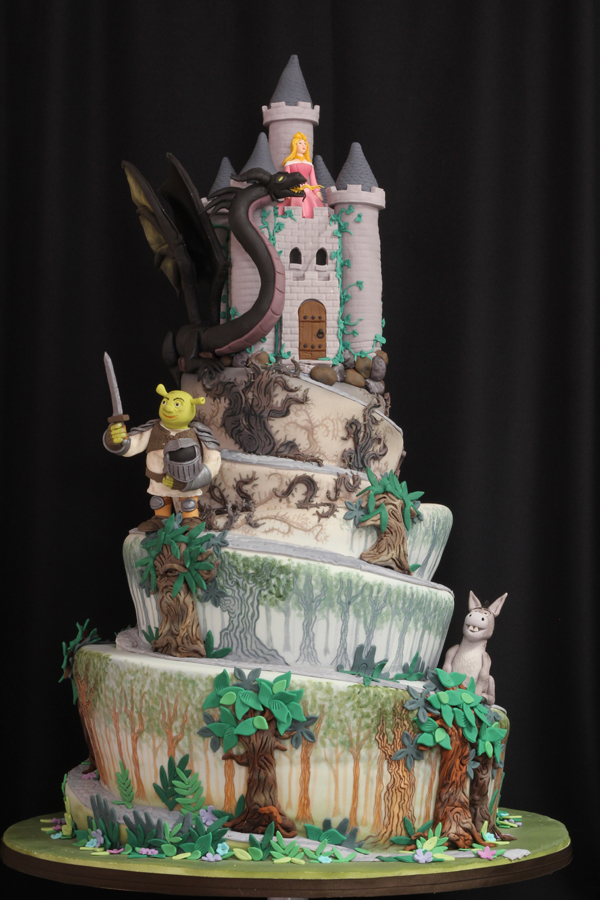 Because this cake is all about the detail a couple close up shots are in order.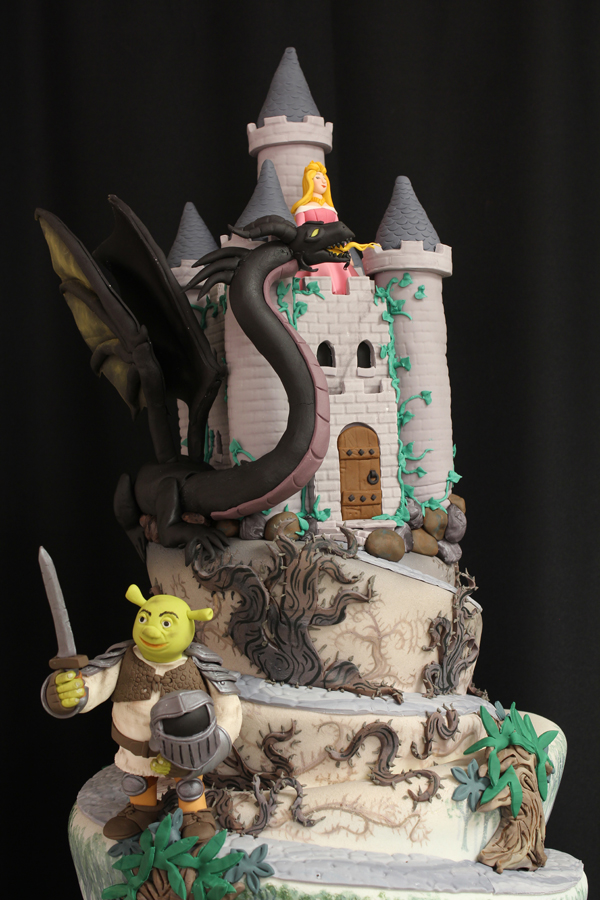 This was one of our favorite cakes because of all the layers of complexity: it was  airbrushed, painted, fondant decorations were stuck on, we then painted and airbrushed on the fondant decorations and then stuck on 3D figurines all on a topsy-turvy, spiral road cake with a castle, princess and a dragon on top.  Annnd we delivered it to an actual castle.  Pheww that was fun!