Amanda Oakleaf Cakes has recently teamed up with Princess Sharon Events to offer the most amazing parties.  To quote her site, "Princess Sharon provides musical, magical, upscale themed birthday parties and special events for children, tweens, teens and adults in and around Boston…"  She brings the party decorations, costumes, games and even music to you.  You can also contact her about getting a custom Amanda Oakleaf Cake as a delicious centerpiece at your party.
We design these cakes to specifically match the theme of your party.  For example, the cake below was for a Poodle in Paris/Fashion Diva party.
Check out Princess Sharon's website to find out how fun and easy (for you) your special party can be!  Princesssharon.com
*Also, on Wed. Feb. 2 at 10pm FOX 25 in Boston is airing a special feature on Princess Sharon.  They recently attended one of her fabulous events to capture the magic of her themed children's parties and of course they got great shots of our awesome poodle cake.  So excited to see our cake on TV!*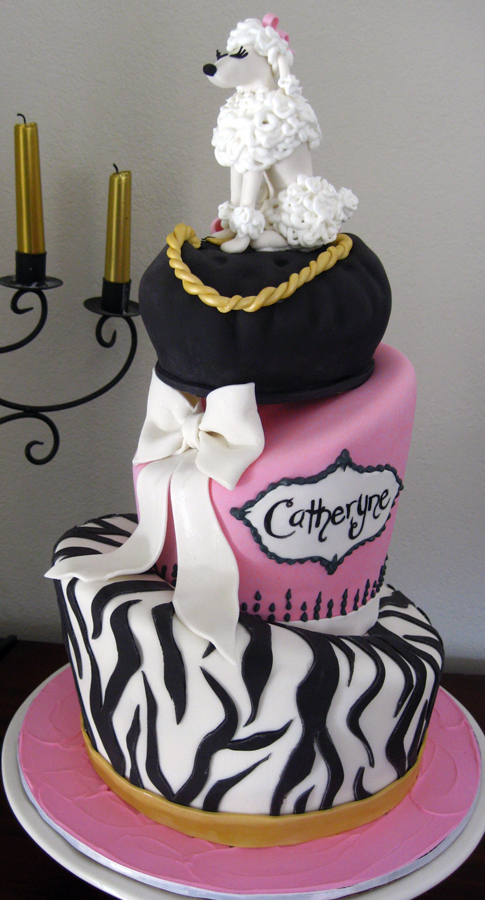 Below is a close up of the sugar poodle figurine.