This last weekend we had 3 sculpted dog cakes in two days.  Sculpted dogs are one of our most popular cakes, close in number to car and purse cakes.
First off is Riley, an Alaskan Malamute.  She was a surprise from mom for the bride and groom at their rehearsal dinner.  Notice how she signed the message with her paw print.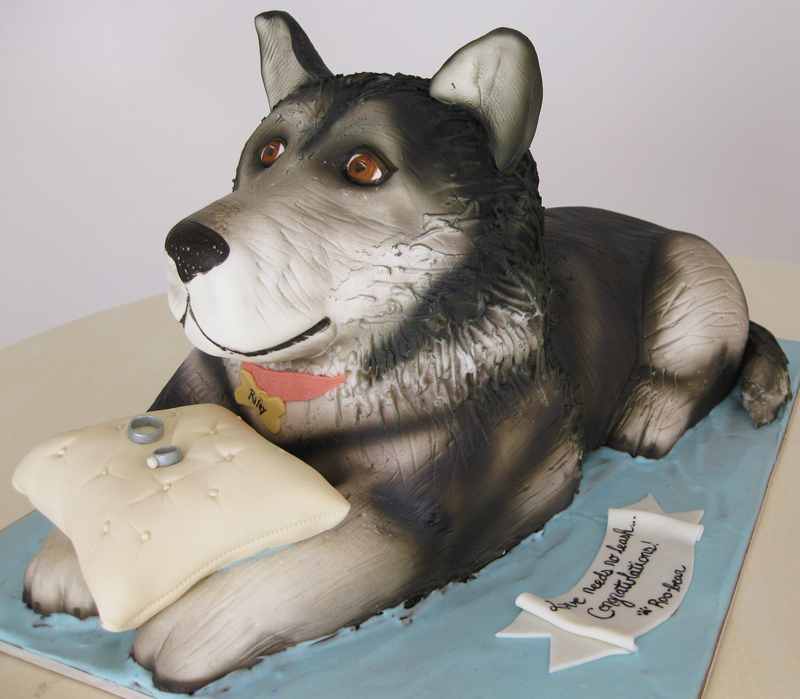 Instead of a traditional wedding cake, this couple got their two dogs as their wedding cake.  They were displayed side by side at the reception.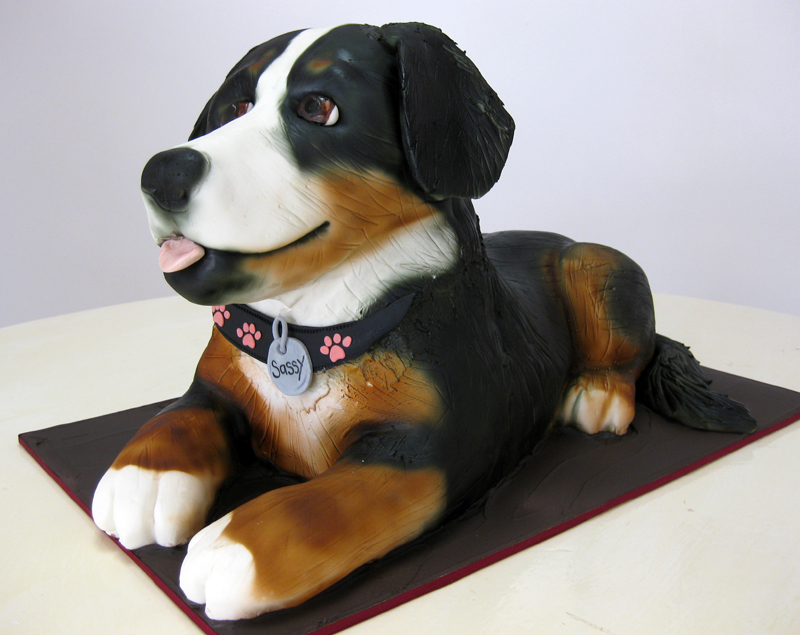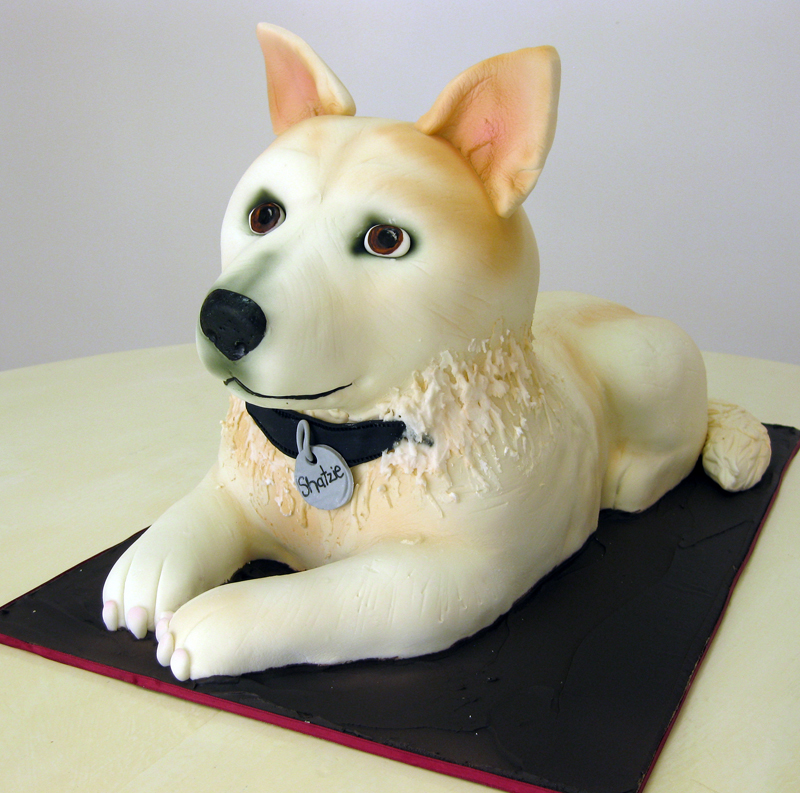 As long as we're on the subject of dogs we'd like to show off a few more of the dog cakes we've done:
Below are figurines of the birthday girl's 3 dogs (who are also Red Sox fans) all decked out for the party.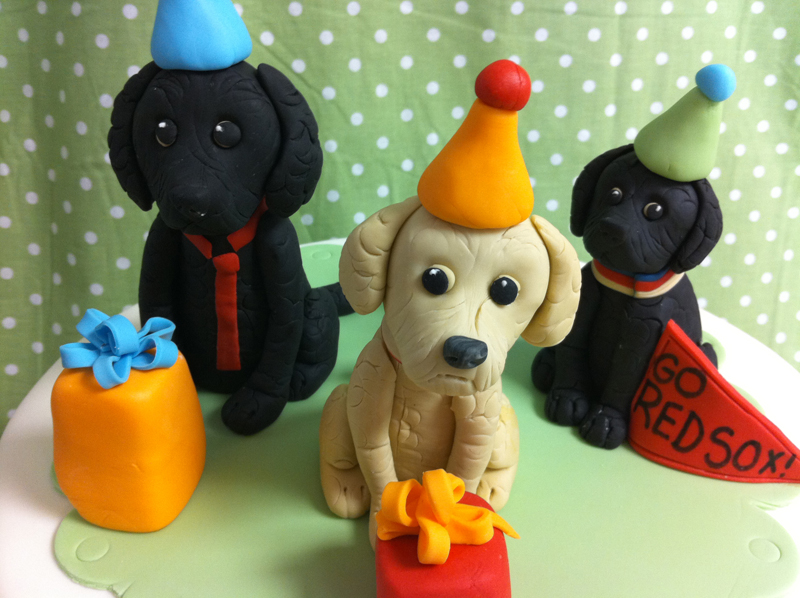 This guy's name is Sammy.  He's a black lab for a rehearsal dinner as well as a trouble maker.  In case you were wondering what that razor is for, when Sammy was a puppy he swallowed a razor and had to have immediate stomach surgery.  He's ok now, at least until it's time for dessert : )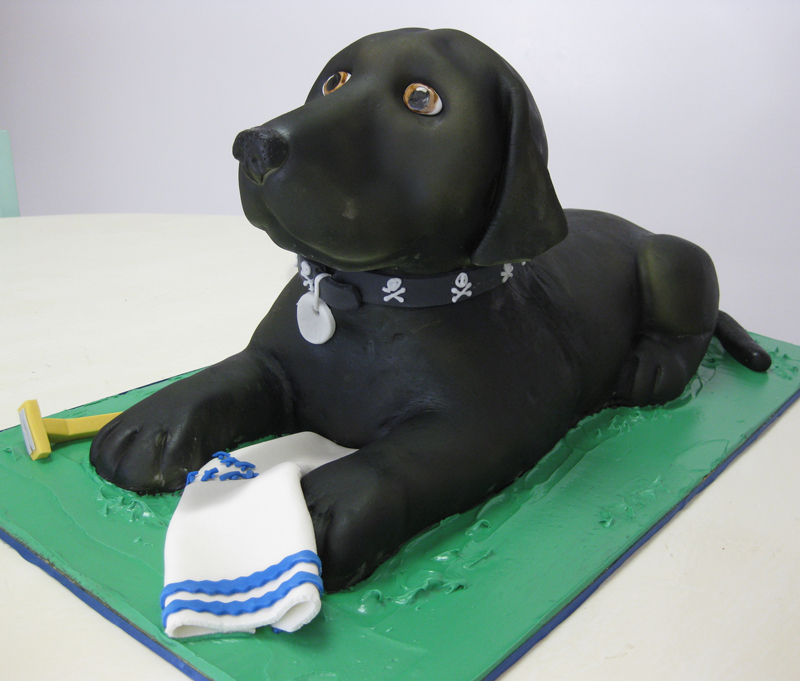 This cake was for a mom's 40th bday.  Their dog's getting into trouble with mr. crab.