We've come along way in a year and we have our amazing staff and lovely customers for that.  We're super proud of our cake shop/cafe and really love our location in the Fenway/Symphony area of Boston.  It's a great neighborhood that we're thankful to be a part of.  To thank our customers we're doing free samples of our baked from scratch confetti sugar cookies as well as our spiced apple cider, which is new on the menu this month.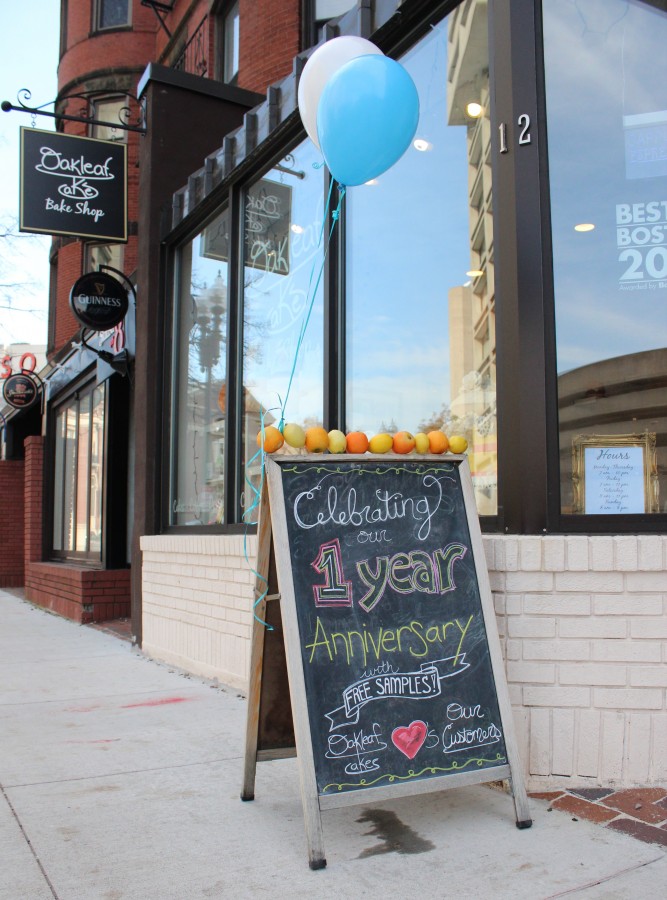 Our awesome barista Sarah giving out free samples.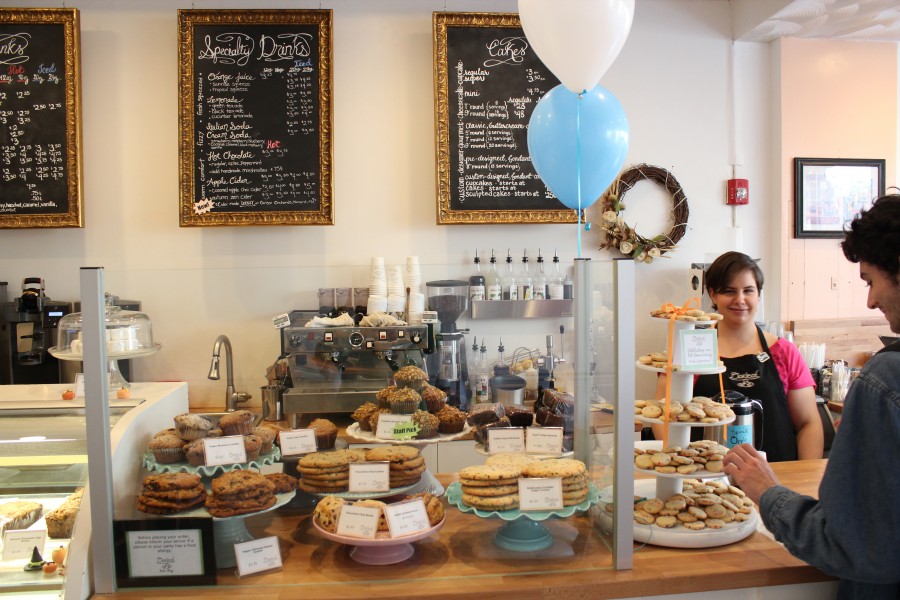 Here's a fun before and after shot of our store.  One year ago today!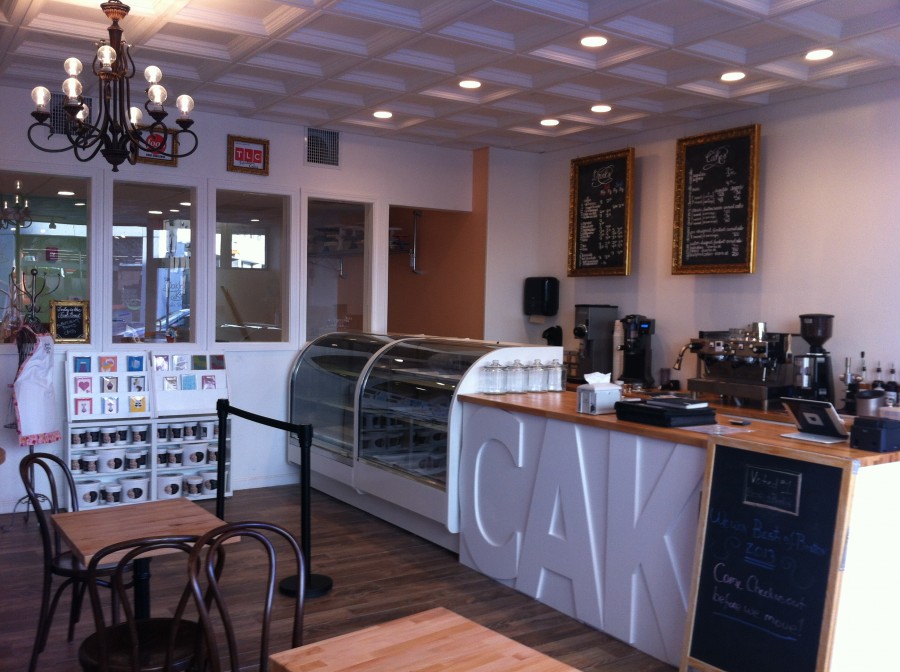 Today!